Chilean president separates from his romantic partner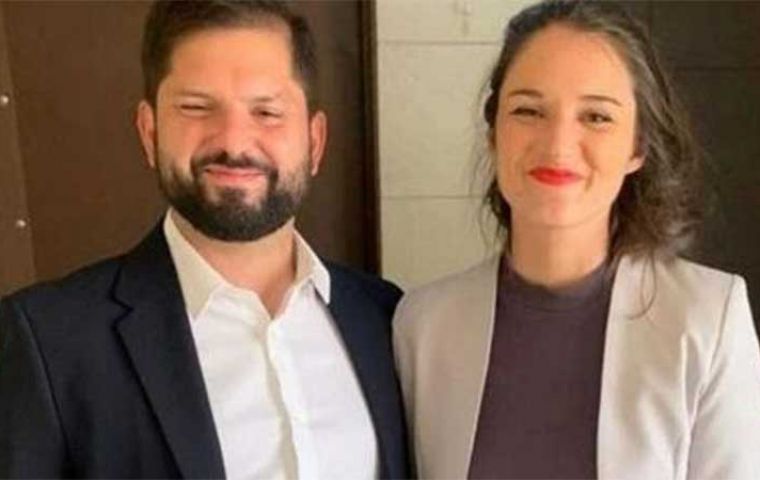 Chile's Gabriel Boric Font announced Thursday that he was ending his romantic partnership with former first lady Irina Karamanos, who kept her campaign promise to dissolve such a post.
"Neither of us has other partners and everything has been discussed at length as two people who have lived together the most intense years of our lives," Boric explained. He also admitted that the decision was made "a few weeks ago".
"Irina is an extraordinary woman, in all the dimensions in which a person can be understood. Of infinite curiosity for the mysteries of life, because above all she has the desire to live it," Boric wrote on Instagram.
The Chilean leftist leader also said that during their five-year relationship, they shared "the complicity of a collective project" that led to "unexpected challenges" and therefore they would remain "partners forever."
"We also shared affection and love in the sweet moments, but especially in the difficult ones, the ones where it seems easier to stop rowing because the strength is not enough. But she always had the strength that came from a longer history, which in turn pushed me to continue," he added.
"Sometimes my personal future has been filled with storms in which she has always been a lighthouse to keep me from running aground. I have nothing, absolutely nothing to blame her for," Boric continued. Irina "has new challenges today, which she will announce when she sees fit."
Karamanos, who according to the latest reports from Santiago left the house she shared with Boric three weeks ago, served as head of the Socio-Cultural Coordination of the Presidency, also known as the Office of the First Lady. But in December 2022, she resigned and announced the closure of such an agency.
"As far as I am concerned, I will continue to dedicate myself 100% to the task of governing this beautiful country," the president promised. According to the Chilean constitution, there is no vice president.