Mercosur will address inter-group trade restrictions in Paraguay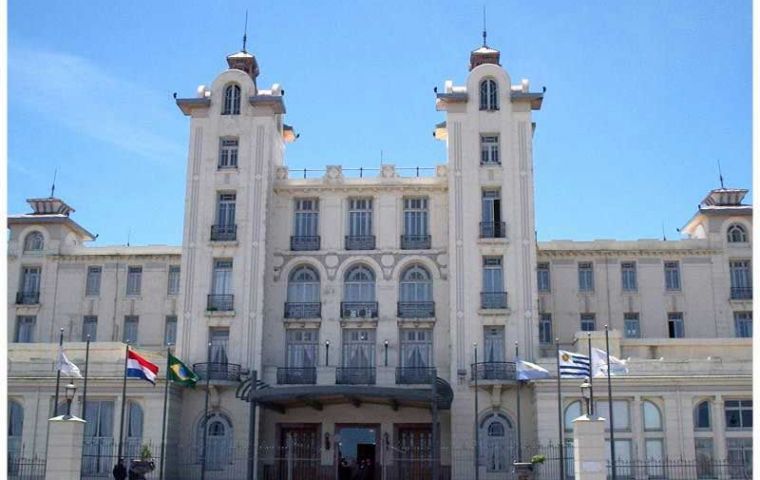 Mercosur Foreign Affairs and Economy ministers will be meeting Tuesday in Asuncion, Paraguay in the framework of the Common Market Group to discuss trade barriers and try to unwind several issues.
Uruguay will be requesting Argentina vote in favour of a high voltage power link between Uruguay and Brazil project, which should open the way for a Structural Convergence Fund loan to finance the works and thus help address the shortage of energy, according to Uruguayan diplomatic sources.
"The interconnection project has the support of all technical parties, and has the adequate profile for a loan from the Convergence Fund, because it's regional integration and complies with the purposes of such loans. However we are facing the political side of the issue, but we are confident we can have it approved", said Beno Ruchansky, president of the Uruguayan government Power Corporation, UTE.
The Uruguayan delegation is also expected to request Brazil to liberate dairy produce import licences which have been retained for weeks, following allegedly a "flood of dairy products" to which the Brazilian government has reacted.
The head of the Uruguayan Department of Economic, Integration and Mercosur issues, Walter Cancela said Uruguay will try to find a solution to the "delicate issue of trade restrictions" so "we can effectively operate as a free trade zone".
However he did underline that Uruguay will not apply "mirror measures" against Brazil since "it's senseless". This kind of decisions has a greater impact on the country which applies them than on exporters, said Cancela.
"If we apply these mirror decisions, we will impair our trade with Argentina and Brazil which have become our main trade partners", said Cancela who added that the Brazilian government "is willing to find a way out".
The meeting of the Common Market Group is in anticipation of the Mercosur presidential summit scheduled for July 23/24, when Uruguay will be taking over from Paraguay the rotating chair of the group for six months.
Cancela added that the current international crisis makes some countries adopt measures to protect their own industries and manufacturing plants, but "we have been informed that instructions were given for a quick solution to the import licences delay".
Brazilian ambassador in Uruguay Jose Felicio travelled to Brasilia and the "issue is back on rails" and will be addressed "normally" by the Commission for the Monitoring of Bilateral trade.
World recession has transformed Uruguay's trade diversification, which has seen volumes with the US and the EU fall back considerably while Mercosur senior members emerge as the main destination for Uruguayan exports.