Argentina's imports growth outpacing exports by two to one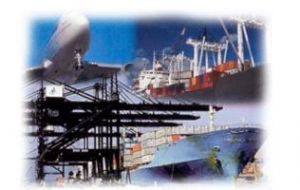 Argentina's January trade surplus in January confirmed the shrinking tendency increasingly present all along 2010 as imports' growth outpaced exports by two to one.
The trade surplus in the first month of 2011 reached 513 million US dollars, which is 58% lower than the surplus recorded in the same period last year, according to a release from the statistics office, Indec.
Exports jumped 22% from the same period a year earlier to 5.4 billion USD in January, while imports soared by 52% to 4.9 billion USD. Nearly a third of Argentina's exports went to Mercosur members while a similar proportion of the country's imports originated from the bloc.
Last year, exports rose 23%, to 68.5 billion USD, led by automobiles, grains and agricultural products like soy-oil. At the same time, the booming domestic economy fueled a 46% increase in imports, to 56.44 billion USD, with intermediate goods used by local industry, capital goods, and automobiles posting the biggest gains.
Faced with the steep rise in imports, Argentina has stepped up trade barriers, expanding the list of goods that require a non-automatic license to be imported from 400 to 600, as well as slapping antidumping duties on a range of Chinese-made air conditioners.
That has caused problems with Mercosur associates Brazil and Uruguay, although the Argentine government was quick to say that the measures wouldn't target them. The industry ministry has repeatedly said that the new measures aren't aimed at its neighbors in the Mercosur trade bloc. The non automatic licenses "are aimed at monitoring imports from outside the zone and are in no way aimed at blocking trade with Mercosur partners," Industry minister Deborah Giorgi has repeatedly stated.
Argentina's GDP has been expanding at "Chinese rates" since 2004 with the exception of 2009. Key to fueling growth has been policies focusing on domestic demand, import substitution and heavy government intervention in the country's economy.
President Cristina Fernandez last week revealed that the Argentines economy expanded by an extraordinary 9.1% in 2010, with expectations for growth at about half that rate this year.