President Rousseff says Brazil needs to spend money on defence
Wednesday, April 6th 2011 - 06:17 UTC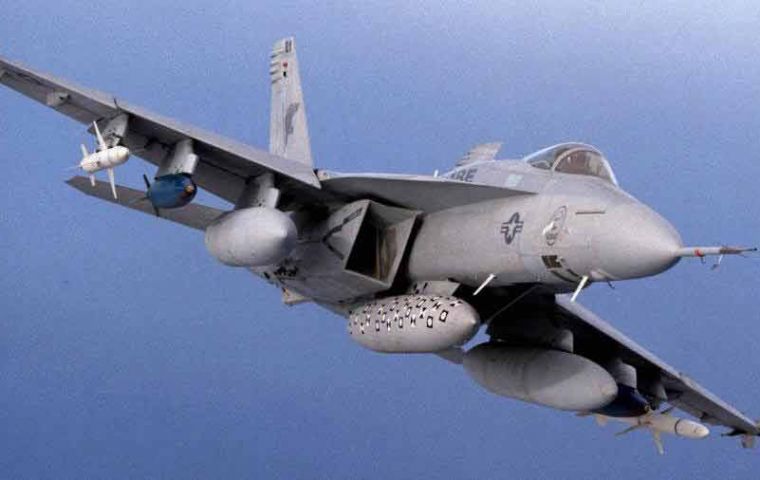 Brazilian President Dilma Rousseff strongly supported the need to spend money on defence at a time when she is making big budget cuts in many areas.
"A totally developed Brazil will need equipped, trained, modern Armed Forces" Rousseff said. "Defence cannot be considered a lesser element on the national agenda".
Rousseff's comments on Tuesday at a military ceremony in Brasilia also come when Brazil is considering a deal to buy at least 36 fighter jets from either US based Boeing; France's Dassault Aviation and Sweden's Saab.
Some critics have suggested that Rousseff should postpone the purchase of the warplanes until 2012 or later given that she just announced 30 billion US dollars in cuts in different areas to cool Brazil's booming economy.
Yet Rousseff told the audience it would be a "big mistake" to consider spending on upgrading military technology to be an "idle effort."
Rousseff said that Brazil needs a strong military to defend its new offshore oil reserves, as well as guarantee the security of the vast Amazon region.
The aircraft deal has become one of the most hotly disputed trade and diplomatic issues under Rousseff's administration, which took office on Jan. 1. She has cast the deal as a way to modernize Brazil's Air Force as well as consolidate strategic partnerships over the coming decades.
Rousseff's recent actions and declarations have been interpreted as she is leaning toward purchasing Boeing's F-18, and US President Barack Obama pushed the deal on a visit to Brasilia last month.
However, Dassault and Saab have also expressed confidence that their bids are stronger, especially on transfers of proprietary technology that Rousseff has said are crucial to her decision.