Argentina April industrial production grows 8% over a year ago
Saturday, May 21st 2011 - 09:19 UTC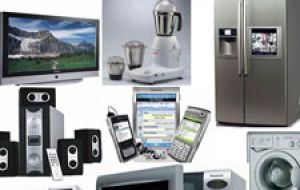 Argentina's industrial production rose a seasonally adjusted 8% on the year in April, led by an expansion in automobile, metals and chemical output. Manufacturing increased 0.5% in seasonally adjusted terms from March, the national statistics agency, Indec, reported Friday.
Argentina's factories are benefiting from a consumer spending spree at home and strong demand for cars and home appliances in neighboring Brazil.
The Central Bank of Argentina has said it expects the economy to grow more than 6.5% this year, thanks in large part to domestic consumption. Unemployment eased to 7.4% in the first quarter, its lowest level in about two decades, while consumer confidence approached an all-time high in March.
Inflation that most private-sector economists say is running above 20% is another reason why Argentines are keen to run out and spend their money on durable goods like cars, electronics and home appliances.
As for Brazil, South America's largest economy and Argentina's main trade partner is expected to grow a respectable 4.5% this year, after expanding 7.5% in 2010.
Indec's Friday reports annual gains last month in textiles of 2.2%, tobacco 2.3%, petrochemicals 4.3%, automobiles 21.8%, machinery 12.8%, nonmetallic minerals 11.2%, base metals 9.4%, plastic and rubber production 10.5%, and paper and cardboard 0.3%.
Food-processing activity increased 5.3% as higher output of edible oils, milled grains and dairy products offset a contraction in red meat.
Declines were noted in printing activity, 3.4%; and in oil refining, 4.9%.
Overall capacity utilization rose to 80.9% from 76.1% in March. The highest levels of capacity utilization were noted in basic metals, 90.3%; petrochemicals, 83.8%; refining, 83.7%; and nonmetallic minerals and paper/cartons, each at 82.7%.