BPU Meat Uruguay responds to UK Hereford beef labelling controversy
Tuesday, September 13th 2011 - 05:16 UTC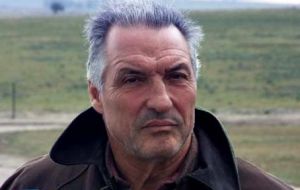 On September 10th MercoPress reproduced a piece from Meat Trade News Daily (UK farmers claim Uruguay's 'Hereford' meat labelling is 'misleading') in which the UK National Farmers Union, NFU called on Asda supermarkets to change its labelling policy after it emerged that its meat marked 'Hereford Prime Beef Sirloin Steak' is sourced 6,800 miles away in Uruguay.
"The supermarket is able to brand its product in such a way because the type of cattle used are indeed Herefords, even if the animals are reared, slaughtered and cut in South America", points out the article.
On September 12th Terence Johnson from BPU Meat, Uruguay wrote a reply to the piece praising Uruguay's natural grasslands rearing of cattle, BPU state of the art abattoir and has invited UK reporters to come to Uruguay and acquire the information for a balanced and fair view of the issue.
12 Sep 2011
Dear All
This article on Uruguayan beef is unbalanced and unfair with no research on the subject. Supermarket labelling is one issue but ridiculing the beef source is another. "URUGUAYAN NATURAL" is the governments lead to its natural program.
Uruguay is one large farm, farmed to at least British standards with farm assurance, animal welfare and a unique tractability by law program, the first in the world, run by INAC (Instituto Nacional de Carnes / National Meat Institute) and ministry, the government's veterinary department.
The beef herd is predominantly Hereford with Angus in smaller numbers. The dairy herd is Holstein. There are small feedlots but 85% of Uruguayan beef is naturally reared, with the equivalent space of three football fields to one animal. Of course there are beaches in Uruguayan as there are in England but the greater percentage of the country is rolling natural grass land with no use for Zebu for cross breeding.
British farming is very highly thought of within Uruguay as are both of these magnificent British breeds. There are programs of certification for both the Hereford and Angus by the relevant societies. The British farmers have made several visits to us in this unique farming country, and I have given my personal word that my company would cease exportation of this quality beef, if for any reason, or at any time the UK farming community was being damaged by the program its export /import.
It is not commonly known that only certain cuts of beef are imported by ASDA for this program and only in the seasons when consumption is high and there is a shortage. The program has been devised as a balance to complement the sale of British beef.
With a massive world shortage of beef and protein, common sense would say that a dedicated, traceable chain with all UK specification, farm assurance and welfare values, would make complete sense to the consumer and farmers alike.

Articles like this (MAIL ONLINE. "Row over Asda's Hereford beef that comes all the way from Uruguay", Friday, September 9th), can be so damaging to a small emerging country that is doing an outstanding job. It should be a reporters/newspapers responsibility to do its research and comment correctly. An invitation has been extended to the newspaper, to visit Uruguay and acquire the information needed for such an articles. We would gladly host this.
P.S. For the people that worry about the standards, the BPU plant in Durazno, Uruguay, is state of the art and is within the top five, if not the top, in the world, as Uruguay is within the top five countries in the world for food safety.
Terence Johnson, BPU Meat, Uruguay

Editors note.
What has not been mentioned by the NFU of the Daily Mail are the other Hilton Beef Quota's for Grain fed Prime cuts of beef eligible for EU countries.
Australia Quota 40.000 tons
Canada Quota 24.000 tons
NZ- Quota 24.00 tons
US- Quota 40.000 tons