Two-day mourning in Argentina over the train accident; UK condolences
Thursday, February 23rd 2012 - 04:40 UTC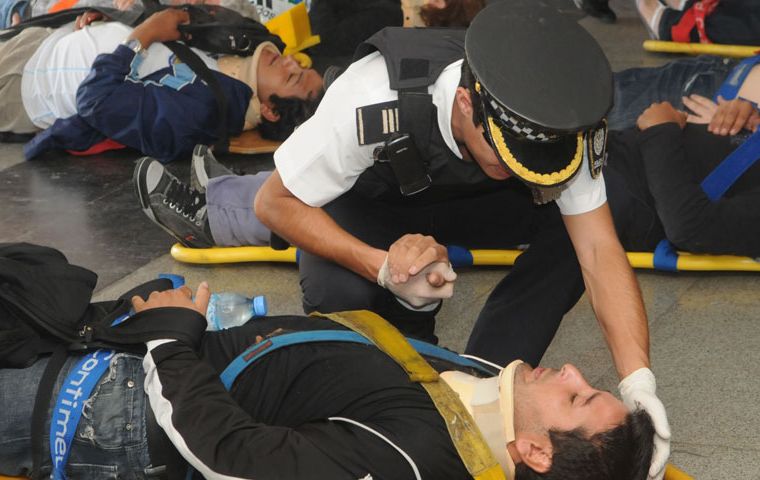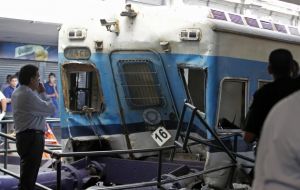 Argentine President Cristina Fernández issued a two day mourning period over the train accident in one of Buenos Aires main stations which left 50 people dead and 676 injured.
"The Government and the people of Argentina accompany with solidarity and sorrow the grief of the families of the victims of the accident," decree 245 reads.
Likewise in light of the accident, Carnival celebrations which were to be held on Friday along 9 de Julio Avenue in Buenos Aires City were cancelled.
The Argentine president also cancelled all Wednesday public appearances but continued with her schedule both in the Government House and in the Olivos presidential residence.
The president was to lead a ceremony at 18:00 from Government House to commemorate 108 years since the first Argentine deployment to Antarctica.
Amidst the mounting tension between Argentina and the UK over the Malvinas islands sovereignty, British Prime Minister David Cameron's administration expressed its condolences to Argentina over the train accident.
"I deeply regret the losses of life that followed the Buenos Aires train accident," Jeremy Browne, the minister for Latin America of the British Foreign Ministry said.
"On behalf of the British government I send my condolences to Argentina. My thoughts are with the victims' families and with the emergency services personnel who are still trying to help those affected," Browne added in a letter released by the UK embassy in Buenos Aires.
The Mexican government also sent its condolences due to the awful train accident. In a succinct message, the Foreign Relations secretariat expressed "our solidarity to the families of the victims," and hoped for the quick recovery of the injured.
Spanish president Mariano Rajoy also expressed his deepest condolences to the Argentine government and people.
"On behalf of the Spanish people, the government accompanies the victims' families' grief and hopes for the quick recovery of those injured in the accident," he said.