UK passion for Argentine wines: first quarter imports rocket 15% in volume
Friday, May 25th 2012 - 22:07 UTC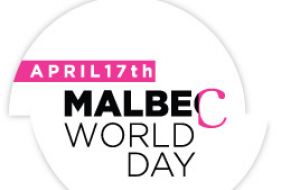 Argentine wine exports to the UK have rocketed by 25% in value and 12% in volume in the first three months of the year. This put the UK back ahead of Brazil as Argentina's third largest market worldwide, and the US and Canada, and represents the largest gains for over four years.
"It's the volume figure that is the most encouraging" said Andrew Maidment, European director of Wines of Argentina.
"Given that there is obviously a delay between this export data and UK sales data we are hoping to see this translate into increased sales over the coming months as the wines reach shops, bars and restaurants," he added.
The generic body has been working hard to promote the country's flagship variety Malbec on Malbec World Day which took place on April 17.
The event attracted global attention with 85 shops participating in the Netherlands; a 350-strong tasting in the Czech Republic; wine tasting in Poland and Russia as well as additional activities in Stockholm, Helsinki and Berlin.
In the UK market Majestic Wine saw sales of Argentine wine above £9 rise by over 19% in the period January 31 to April 23 inclusive compared to 2011.
Between April 10 and 23 the average sales price for Malbec/Malbec blends from Argentina rose by 11% from £7.45 in 2011 to £8.25 in 2012, the retailer said.
Other retailers and on-trade outfits which ran promotions for Malbec World Day included Averys, Naked Wines, Gaucho restaurant group and a deal through Square Meal which involved over 100 restaurants.
"Wines of Argentina" is also focusing on its signature white grape variety Torrontés, later this year.