Moody's changes Argentina rating outlook to negative from stable
Tuesday, September 18th 2012 - 09:27 UTC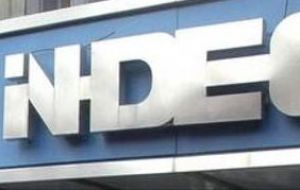 Moody's Investors Service has changed the rating outlook on Argentina to negative from stable, citing haphazard economic policy decisions coupled with increasing questions about the reliability of official statistics.
Moody's said it could cut the country's ratings into the Caa category if policy decisions hurt the main economic and debt metrics.
A large and sustained deterioration of commodity prices, a persistent decline in international reserves and failure to make needed fiscal adjustments leading to a rise in the debt ratios, could also result in a lower rating, it said.
Moody's said it would consider moving the rating outlook back to stable should Argentina's policy mix becomes more consistent and predictable.
In particular a resolution of either the Paris Club debt arrears or material improvements in the quality of official economic data would be considered credit positive for the rating, the agency said.
The change to negative affected Argentina's B3 local and foreign-currency government bond ratings. The B3 ratings themselves as well as the B2 foreign currency bond ceiling, Caa1 foreign currency deposit ceiling, and the Ba3 local currency bond and deposit ceiling remain unchanged.