Pentagon chief flies to Uruguay for Defence Ministers of the Americas conference
Friday, October 5th 2012 - 22:41 UTC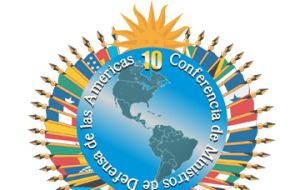 United States Defence Secretary Leon Panetta starts on Friday a week-long trip to Peru and Uruguay where he will attend the Conference of Defence Ministers of the Americas, the Pentagon announced on Thursday.
This trip will "reaffirm the department's commitment to strengthening defence partnerships around the world, particularly in Latin America and Europe," Pentagon spokesman George Little told a regular news briefing.
In Peru, Panetta will meet with President Ollanta Humala and his Peruvian counterpart Pedro Cateriano, to "convey our interest in further deepening the US-Peru bilateral defence relationship in the areas of counter-narcotics, counterterrorism, and humanitarian operations," Little said.
"Peru is one of the United States' strongest democratic partners in South America and it is a country of growing regional importance," he noted. "The United States cooperates with the Peruvian military on a range of activities, exercises, and training."
In Uruguay, Panetta will participate in the 10th Conference of Defence Ministers of the Americas, and hold bilateral meetings with defence leaders from seven Latin American nations.
"The emphasis of those discussions will be on strengthening partnerships and working with other nations to build their capacity to contribute to regional and international security efforts," the Pentagon spokesman said.
From Uruguay and on the last leg of his trip, Panetta will travel to the NATO headquarters in Brussels for meetings with defence ministers of European allies on how to continue the progress made at the May NATO summit in Chicago regarding the alliance's plan to draw down troops from Afghanistan.