Russia offers to build (and finance) two new nuclear power plants in Argentina
Monday, July 14th 2014 - 05:24 UTC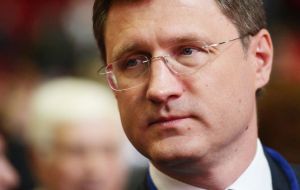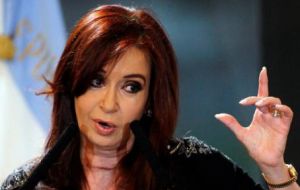 Russian President Vladimir Putin signed on Saturday a nuclear energy cooperation deal with Argentina on the third stop (Cuba, Nicaragua) of a tour to bolster trade ties and strengthen Russia's influence in Latin America.
Putin's energy minister, Alexander Novak, said that the Russian state atomic energy corporation, Rosatom, had made an offer to tender for the construction of two new nuclear power units in Argentina.
Novak said Rosatom could offer "comfortable" financial terms to Argentina, which has struggled to advance its nuclear energy program and lure foreign investors deterred by a raft of punishing capital and import controls.
"Rosatom is actively working here and has already handed over its technical and commercial offer to our (Argentine) colleagues," Novak told reporters after talks between Putin and his Argentine counterpart, President Cristina Fernández. He added that "there will be a tender this fall. Rosatom is also ready to provide comfortable financial conditions (to Argentina)".
Cristina Fernández said she hoped to strengthen relations between Argentina and Moscow and her meeting with Putin "shows how strategic the relationship is" between the two countries. "Argentina is the leader in Latin America in creating nuclear energy for peaceful purposes," she said.
Meanwhile, Putin hoped nuclear energy agreements with Argentina will help to "create a base for solid cooperation in this area." Putin added Russia "cooperates in all commercial sectors" of the country, highlighting that the trade volume has grown 16% this year. "There's a lot of potential to expand our commercial relation," he said.
At the same time as Cristina Fernández met with Putin, Argentine Federal Planning Minister Julio De Vido met with head of Rosatom Sergei Kirienko to review the details of the nuclear energy cooperation deal both countries have signed. De Vido highlighted that the agreement will make it possible to deepen the cooperation in the field of nuclear energy for peaceful purposes.
Argentina has been building nuclear-powered electricity plants to revive its nuclear program and reduce its dependence on fossil fuels amid an energy crunch.
Krienko described the completion of the Atucha II nuclear energy plant as an important accomplishment for Argentina and said that it shows the high qualification of Argentine nuclear experts, the Planning Ministry reported in a press release. At the same time, Krienko highlighted the country's leading role in nuclear energy in Latin America.