Unusually abundant 2014 for Falkland Islands
Thursday, December 25th 2014 - 22:27 UTC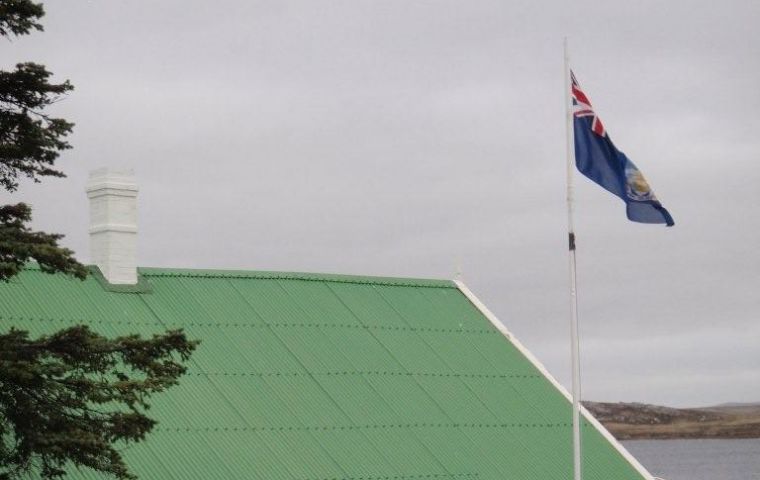 The Falkland Islands Legislative Assembly describes 2014 as a "bumper year," for the Islands' trade and industry.
In their Christmas message they state: "In terms of trade and industry, we see record catches in the fishing industry, projections for a higher number of cruise ship passengers and our agriculture industry remains firm. Inevitably, everyone's minds are on the hydrocarbons industry as we look to a new round of activity in 2015, but we must prudent as we take strides to ensure we develop an industry in harmony with the Falklands way of life."
The message continues;
2014 has been a year to celebrate and to commemorate. In March, we celebrated a year since our historic referendum; the Historic Dockyard Museum opened its doors to the public in September and the Commonwealth Games in Glasgow hosted the largest Falkland Islands team of competitors.
In December, descendants of the Cradock, Sturdee and von Spee families were joined by the Mayor of Coronel as the gathered in the Islands in to commemorate the centenary of the Battles of Coronel and of the Falklands, and one hundred years after a tragic accident, a cairn to eight Falklands Volunteer Force members was unveiled by their descendants.
There is already much to look forward to in 2015: in January, we unveil a memorial to Baroness Margaret Thatcher as a tribute to her work ensuring the Falkland Islands remain the free and fair democracy we are today. Honour is then bestowed upon the Falklands Islands, as Her Majesty The Queen awards a collective South Atlantic Medal to the Islands, in recognition of the efforts Islanders made to assist the British Task Force in 1982.
As we reflect upon our good fortunes this year, we must take a moment to remember how quickly the balance can shift, as we recall fires in Valparaiso, and shootings in Ottawa. To all those touched by tragedy and grief in 2014, we hope that 2015 will bring you peace and comfort.
And so to all our friends, here in the Falkland Islands and all over the world, thank you for your support in 2014, we wish you a very Merry Christmas and a happy and healthy New Year. (PN)