Brazil sends foreign minister to China/Celac meeting in Beijing
Wednesday, January 7th 2015 - 06:20 UTC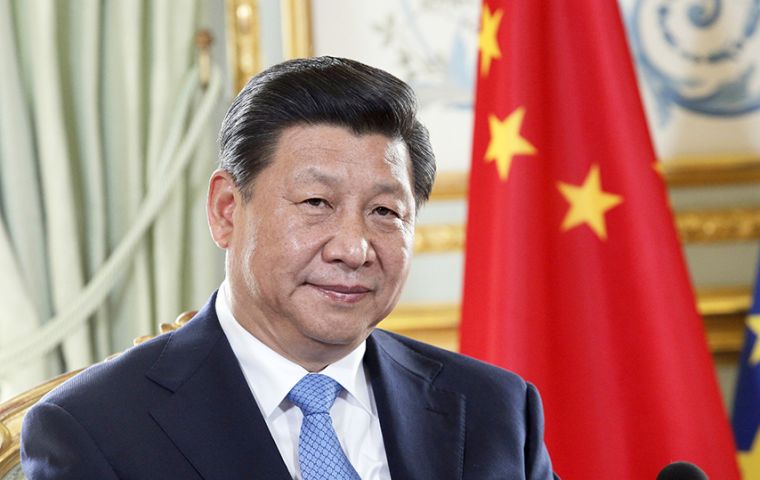 Brazil's new foreign minister Mauro Vieira has left for Beijing to attend the first ministerial meeting between China and the Community of Latin American and Caribbean States, CELAC, according to reports from Brasilia.
On January first, when the inauguration of President Dilma Rousseff' second administration, Vieira was sworn in and replaced Luis Alberto Figuereido as foreign minister. Figuereido was nominated as Brazilian ambassador in Washington.
The China/Celac meeting is scheduled for next Thursday and Friday and will be the first event of this kind strongly sponsored by Chinese president Xi Jinping, following his tour of several Latin American countries.
Last July Xi Jinping visited Argentina, Cuba, Venezuela and Brazil, having signed several cooperation agreements totaling over 70bn dollars.
Even when the Beijing meeting is at ministerial level, several Latin American presidents will also be attending: Costa Rica's Luis Guillermo Solis; Ecuador's Rafael Correa and Venezuela's Nicolás Maduro. Other ministers besides foreign affairs will also be participating in the two-day event.
Other outstanding officials include delegates from regional organizations such as the Inter American Development Bank, the UN Economic Committee for Latin America and the Caribbean and the Latin American Development bank.
The hosts of the meeting include president Jinping Xi; prime minister Li Keqiand and foreign affairs, trade and reform and development ministers.