Prosecutor Nisman confirms case against Cristina Fernandez and reveals further evidence
Friday, January 16th 2015 - 06:54 UTC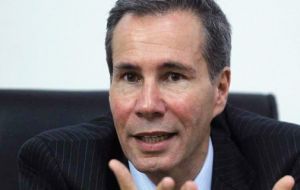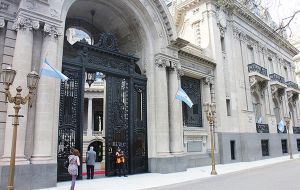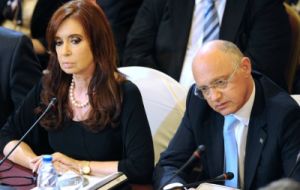 Argentina's AMIA special prosecutor Alberto Nisman confirmed his complaint against President Cristina Fernandez and several other officials over an alleged "criminal deal of impunity" with Iran and explained the role of every one of those he accused for "covering up" Teheran's involvement in the attack against the Jewish centre in 1994 in Buenos Aires.
In a radio interview on Thursday, a day after filing the case, Nisman ratified his accusations against president Cristina Fernández. "From all the phone tapping records, which were verified, we proved that two months after the death of (former president) Néstor Kirchner (…) Argentina made a 180-degree turn in its foreign policy."
The prosecutor went on: "(The Executive) decided to approach Iran geopolitically (…) they wanted to establish full diplomatic relations, and more importantly, a commercial trade due to the energy crisis that Argentina faced."
Nisman has accused the government of improving its relation with Tehran in order to obtain oil and to boost grain exports at the expense of covering up Iranian officials' involvement in the bombing.
He explained that the special prosecutor's office was established by former president Nestor Kirchner in 2004 and began its work in 2005. He pointed out that at the time, the then Foreign Minister Rafael Bielsa had received a proposal by Iran to exculpate the suspects in the attack.
"Bielsa said so very clearly: we have received an offer from the Iranians to buy wheat for 4bn dollars, a very beneficial economic offer, in exchange we have to state that the prosecutor's complaint was all a mistake and void it," Nisman said.
However, the prosecutor said that ex president Kirchner had nothing to do with those offers. "(Nestor Kirchner) always said 'this is a Judicial issue, get out of here'."
"The president decided to give impunity to Iran, to exculpate (the suspects) in the probe, so they would no longer be under investigation. All the decisions were taken by her. All the talks (recorded in phone taps) relate to her (…) She was aware of everything and (Foreign Minister Hector Timerman) did not move without the president's consent," he said.
Nisman said that the Memorandum of Understanding signed in 2013 between Argentina and Iran "was presented as something to help unblock the negotiations and ended up being a criminal deal of impunity which was reached once everything else was already agreed beforehand." He added that the agreement was "a way to introduce a false lead" in the probe.
He said that before the Memorandum was approved, "Argentina's intelligence agents told the Iranians 'relax, good news, we have already won'."
Nisman also rejected questions from the judge in charge of the 1994 bombing case, Rodolfo Canicoba Corral who said he "was not consulted as he should have been about the prosecutor's investigation into (Cristina) Fernandez".
Carnicoba Corral said evidence put forth by the special prosecutor, including recorded telephone calls in which Nisman says state security agents talked with the bombing suspects, was flawed.
"When the wiretaps are done without control, they are not irrefutable," Canicoba Corral said. "Nisman took it upon himself to initiate an investigation without judicial control."
However Nisman pointed out he had not ordered or asked for any wire tapping, "I simply worked with evidence collected along the years".
But despite Nisman's efforts, on Thursday morning Federal judge María Servini de Cubria ruled out ending January's court recess in order to hear the accusations filed by prosecutor Nisman.