Falklands oil rig arrives and readies to begin six-well drilling campaign
Friday, February 27th 2015 - 05:29 UTC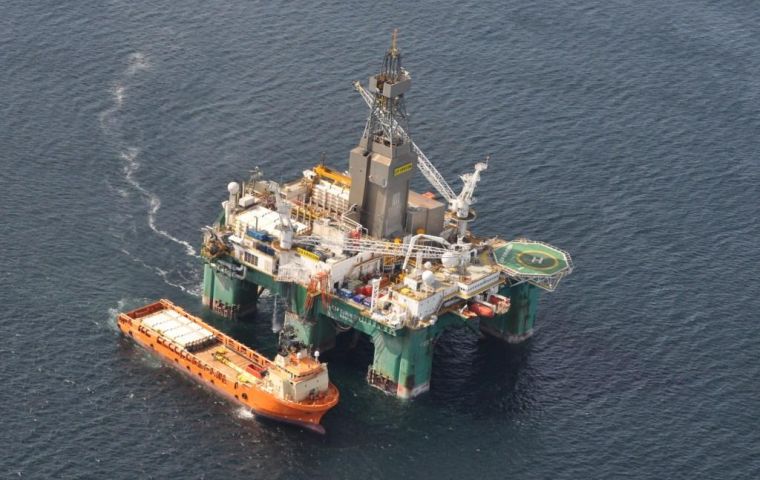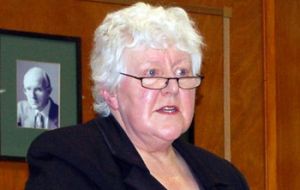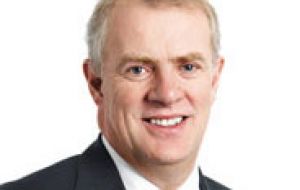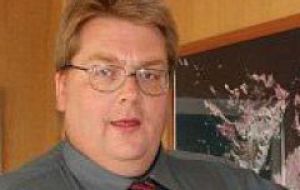 The semi-submersible oil rig oil rig Eirik Raude entered Falkland Islands waters to the north this week and has already been served by supply vessels and undergone a crew change operation. The Eirik Raude will shortly begin a six-well drilling campaign operated by Premier Oil and Noble Energy.
Two of the rig's three supply vessels are in the Falklands along with three support helicopters. Three large coaster vessels recently delivered supplies to the Islands to support the drilling program.
The program is scheduled to commence with the Premier operated Zebedee well, which will test the southern lobe of the Sea Lion field in the North Falklands basin. It is aimed that three more wells will be drilled in the north before the rig moves to the South Falkland basin.
In related news it was reported the Falkland Islands Development Corporation has been working closely with consultants to develop The South Atlantic Registry of Oil Suppliers, a procurement data base that will connect oil and gas companies with Falklands' suppliers, announced lawmaker MLA Jan Cheek.
The Member of the elected Legislative Assembly said the data base is finished and the website is close to being finalized and launched, "and local suppliers will then be able to complete their company profiles and search for oil and gas contracts."
FIG and Premier Oil to assess Sea Lion oil field
Likewise Falklands' government advisors and the Director of Mineral Resources Stephen Luxton are due to meet with Premier Oil this month to assess the revised Sea Lion oil field development proposal that Premier announced in November 2014.
FIG will continue to work with Premier on the revised development project through 2015, "to take the project towards final sanction," said MLA Cheek.
In other news Premier Oil released its annual results for the year ended December 31, 2014 this week.
CEO Tony Durrant, commented: "Despite the challenging macroeconomic circumstances, the group delivered record production and operating cash flow in 2014. In 2015, we will continue to optimize our stable production base, push forward with approved developments and anticipate adding to our substantial resource base with targeted exploration. This can be achieved while re-setting the cost base to a new low oil price environment.
"These actions will position Premier as a well-financed low cost producer with significant undeveloped resources and acquisition capacity, highly leveraged to a future recovery in oil prices." (PN)
More information: http://fogl.com/fogl/uploads/companypresentations/Investor_presentation_February_2015.pdf