Premier confirms Falklands' frontier exploration, where it continues drilling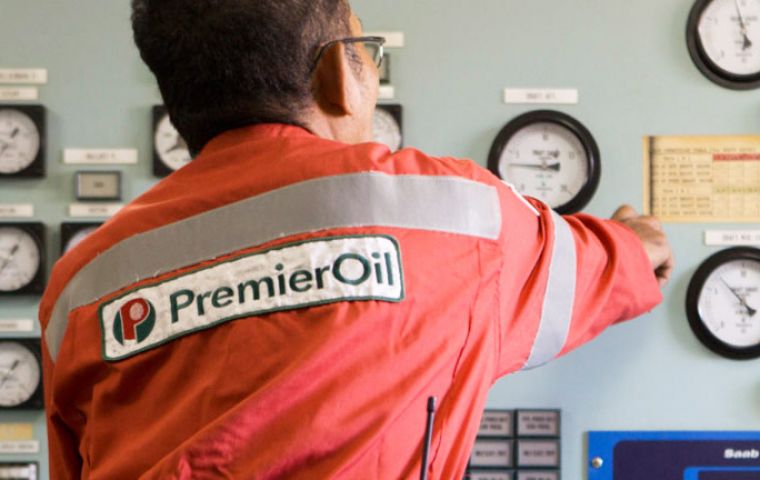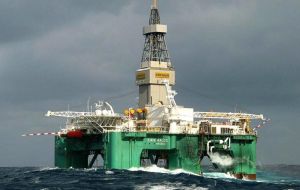 Premier Oil, currently involved in successful exploratory drilling in the Falkland Islands, produced less oil and gas in the first quarter of the year, but its output of 60,200 barrels of oil equivalent per day (boepd) was above guidance, sending its shares higher on Wednesday.
The London-listed firm saw first-quarter production fall 8.5% year on year. That drop reflected an oilfield sale in the North Sea and some natural decline in output across its producing fields. But the result was above levels expected on a full-year production target of 55,000 boepd, analysts said, lifting its shares 3.3%.
"Production ... is around 9 percent above 2015 guidance ... as operational uptime continues to support stronger than anticipated volumes, particularly in Vietnam," said analysts at Deutsche Bank.
The oil firm revised its development spending up by 50 million to 750 million dollars, bringing its total capital expenditure for 2015 up to 970 million. Exploration budget remains 220 million.
Premier Oil's main frontier exploration work is currently focused on the Falkland Islands, where oil drilling remains controversial due to Argentina's sovereignty claims over the South Atlantic islands.
Nevertheless Premier Oil and its partners have drilled the first (and successful) of a series of oil wells as part of their 2015 campaign in the Falklands. The semisubmersible rig Eirik Raude has now moved and is drilling at Isobel Deep. Much of Premier Oil's valuation depends on successful oil production at its Sea Lion field in the Falkland Islands which it said could produce as much as 160 million barrels of oil.
Premier Oil said it had sold 5.6 million barrels of 2015 production at an average price of $97.8 per barrel and 3.5 million barrels at $68.7 per barrel of its 2016 forward output
Last year, Premier Oil scaled back the initial phase of the project to below 2 billion dollars, amid tighter spending on the back of weak crude prices. The company said on Wednesday it planned to make a final investment decision on the project in 2016.
"Our focus remains on delivering our committed projects and managing our balance sheet while maintaining open options in the portfolio for future growth as the oil price recovers," Chief Executive Tony Durrant said.