Former Iranian officials deny any involvement in the 1994 AMIA attack in Buenos Aires
Wednesday, May 20th 2015 - 04:31 UTC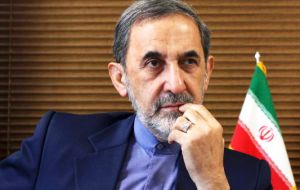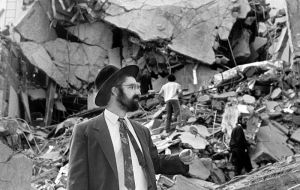 Former Iranian foreign minister Alí Akbar Velayati accused Argentina of being under the influence of Zionism and the United States over the investigation into the 1994 bombing of the AMIA Jewish community centre in Buenos Aires which killed 85 and injured 300 and is considered the worst terrorist attack suffered by the country.
"The accusation (that the Iranian government was behind the attack) is unfounded, false and a lie. Argentina shouldn't be an instrument of Zionist politics," Velayati told Argentine news channel C5N during an interview in Teheran.
When asked if he was willing to testify, Velayati replied that "Argentina is in no position to interrogate us," adding that "they should give us an answer over their weakness before Israel and the US."
The other part of the report had Mohsen Rabbani, the former Iranian cultural attaché in Argentina, another suspect in the AMIA trial that, almost 21 years after the attack has given no answer to families' justice claims.
Rabbani raised doubts about the credibility of the witnesses on which the case against Iran is based, saying that alleged whistleblower Manoucher Motamer had pointed out suspects at random when former judge Juan José Galeano showed him pictures of Iranian officials.
According to Rabbani, another witness, commonly referred to as "Witness C," had already acknowledged he had given false testimony in exchange for money.
"I never knew nor visited (Carlos) Telleldín. I never went to his business to buy a Traffic (truck), it's all pure lies," Rabbani said in regards to the former car dealer who is accused of driving the explosives-full truck next to the AMIA building.
"The Intelligence Secretariat was already following us (before the bombing). They knew what we were doing and they have no proof against us," the former official added.
The two former Iranian government officials spoke at length during an exclusive interview aired Monday night by Buenos Aires C5N.