Argentina invokes unity and rejects proposal for a more 'flexible' Mercosur
Tuesday, May 26th 2015 - 06:44 UTC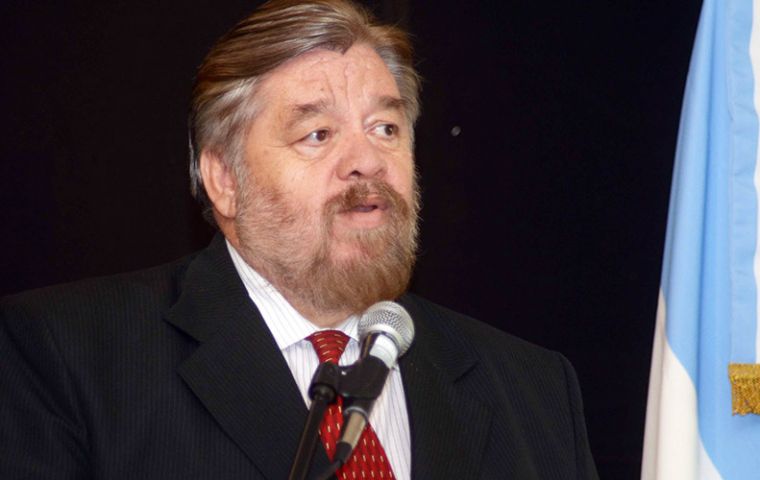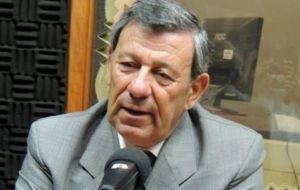 Brazil and Uruguay's plan for a more 'flexible' Mercosur to speed negotiations for an encompassing long delayed trade agreement with the European Union have stumbled with the first official reaction from Argentina, which does not agree with the tariffs' proposals policy or individual trade initiatives from member countries.
"What we are not going to do is to sign an agreement in which we (Mercosur) are totally permeable to the whole European industry, and there is absolutely nothing we can do about it, this we will not accept", said Argentine ambassador in Montevideo Dante Dovena during 25 May celebrations at the embassy which convened most members of the Uruguayan government, diplomats and other authorities and guests.
Furthermore Dovena underlined that "what is best for Mercosur is unity, keeping united and deciding together, among the five member countries (Argentina, Brazil, Paraguay, Uruguay and Venezuela); that is the best for all of us, each of us deciding on their own is disunity, and disunity will never benefit the group".
But ambassador Dovena then pointed out that Argentina has not decided not to sign the Mercosur joint tariff-reduction proposal, "rather we want to sign it together with all other member-countries", adding that "the fact Argentina does not agree with certain aspects does not mean we don't want to sign".
The ambassador later said that the reason why Argentina wants to extend the timetable for negotiations is "that you have to be extremely careful with this kind of decisions, since they can have an impact on too many people when they are adopted in a rush and can turn out to be aired".
Finally he claimed that the European Union has always wanted to make deals and trade agreements, "which only favor its member countries".
Earlier in the day Uruguay's foreign minister Rodolfo Nin Novoa had anticipated that the Mercosur/EU trade agreement could be signed "at different speeds" given the reticence from Argentina in accepting certain points of the overall accord.
"There has always been sensitivities in certain things. I believe we can sign at 'different speeds' if Argentina insists on more time, a couple of years, for the treaty to become effective", pointed out Nin Novoa.
Last week during a meeting in Brasilia, president Dilma Rousseff and Uruguay's Tabare Vazquez agreed that negotiations for a trade agreement between Mercosur and the EU, which has been stalled for over a decade, can be re-animated if the block frees its members to advance at different speeds.
This was a radical stance change for Brazil which, as Argentina currently, had always insisted that all negotiations, based on decision 32/2000 had to be jointly adopted on a consensus base, and with no individual negotiations decision.
However ambassador Dovena's statements should not have come as a surprise: last week foreign minister Hector Timerman was in Portugal and regarding the group to group negotiations, said that Mercosur had completed its tariff-reduction proposal and was waiting for the European Union to finish its proposal, and emphasized that "no Mercosur member has presented a proposal for negotiations at different speeds".