Argentina's congressional index reports 1.52% inflation in June, and 27.9% in twelve months
Wednesday, July 15th 2015 - 07:25 UTC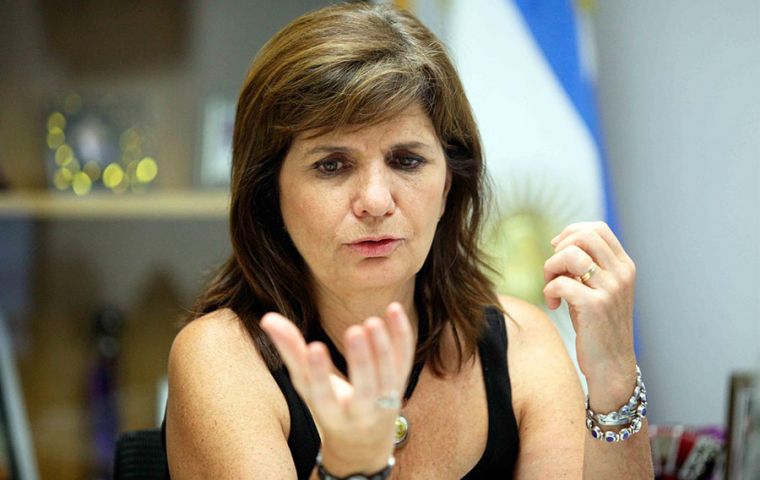 Inflation in Argentina clocked 1.53% in June accumulating 27.9% in the last twelve months according to the report released on Tuesday by members of the Congressional opposition based on an average from private consultants. This week Argentina's government stats office, Indec in scheduled to announce the official rate.
"Indec numbers most probably will indicate half this rate, that is half real inflation", anticipated opposition lawmaker Patricia Bullrich, chair of the Congressional index release.
"The Indec rates are so distorted that even the IMF decided not to review them because they were certain they would find false numbers", underlined Bullrich.
The opposition lawmaker added that the Consumer Prices Index released this Tuesday "was the lowest so far this year because there's stability at the foreign exchange market and labor wage discussions have been delayed".
Nevertheless inflation can only be described "as the most brutal or all taxes".
Another opposition lawmaker, Federico Sturzenegger warned that even when it's true that "1.53% is a low inflation index for Argentina, we are still among the two to three highest rates in the world".
Patricia Giménez from the opposition Radicals insisted that inflation is the worst of all taxes, and "it is evident that this government can't cope, much less defeat inflation". She added that the recently released stats on poverty from the Argentine Catholic University also reveal that Kirchnerism is incompetent and has failed dismally in addressing the issue"
Finally lawmaker Carlos Brown pointed out that it is difficult to combat inflation when "the government won't accept what is happening".
According to Indec, inflation in May reached 1%, totaling 15.3% in the last twelve months and 5.7% for the first five months of 2015. The figures are half those claimed by private consultants which the opposition reveals as the Congress index, and for May were reported at 2%.