Bolivian private sector not convinces of full incorporation to Mercosur
Thursday, July 16th 2015 - 09:03 UTC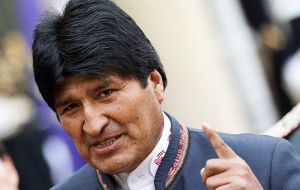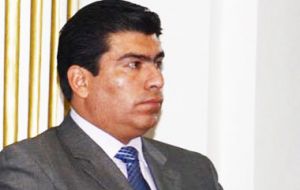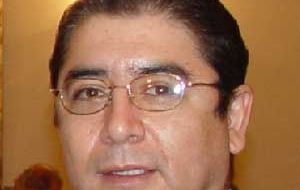 Bolivia's incorporation as a full member of Mercosur will be addressed as of Thursday in Brasilia at the group's two-day presidential summit, an issue which could be completed by the first half of next year, despite some warnings from Bolivia's private sector.
Bolivia's foreign trade and integration minister Clarems Endara anticipated that his country would be again signing the incorporation protocol, just as it did back in 2012, but this time will include the signatures of all full members, particularly Brazil and Paraguay that missed out three years ago.
Following this formality, the parliaments of Brazil, Paraguay and Bolivia will have to approve the protocol as it was done by Argentina, Uruguay and Venezuela since 2012.
"If all works out as planned we should have become a full member of Mercosur by next January", said Endara who revealed strong lobbying for the missing signatures in the protocol similar to 2012 in so far as rights and obligations when joining the block.
Basically the new document saves a "technical and legal problem" which had impeded Paraguay from adhering since in mid 2012, it was suspended from Mercosur because of the removal of then president Fernando Lugo. Allegedly the Paraguayan congress in impeaching Lugo and voting in a caretaker president infringed the group's "democratic clause".
Paraguay argued it has acted according to the book (Constitution) but only returned to Mercosur at the end of 2013. In the meantime Venezuela was formally incorporated to the block.
Bolivia has been an associate member of Mercosur since 1996 but only three years ago formally requested full membership, and thus if lawmakers from Paraguay, Brazil and Bolivia approve the protocol, it will become full member in 2016 and will have another four years to comply with 3.000 rules governing Mercosur.
Another issue to take into consideration is that president Evo Morales does not agree with an encompassing trade treaty with the European Union, since Bolivia supports 'complementation' agreements to support its development programs and rejects 'capitalist' free trade.
"Our policy will be to have the right to monitor Mercosur negotiations with third parties and if necessary exclude ourselves from those discussions", argued Endara. This however has not impeded Bolivia and Mercosur members to make effective a tariffs reduction which enables the free circulation of goods.
"We have benefitted our banana, palm hearts and pineapple exports, and we have to nail out sales in border areas with Mercosur members", added Endara.
However Bolivia's Foreign trade private institute, IBCE, the main exports lobby, has questioned some of the incorporation terms and conditions, particularly since under Mercosur rules it would have to raise tariffs on third countries and become "even more dependent on Argentina and Brazil".
IBCE CEO Gary Rodriguez also complained about the 'straightjacket' which means not being able to negotiate with third parties and being forced to adhere to Mercosur consensus on the matter. "This somehow means dropping sovereignty when it comes to economic and financial decisions".
Finally Rodriguez said that Bolivia's incorporation "smells more of politics than plain economics" and supported the statement with trade numbers.
Bolivia's main links with Mercosur are through natural gas bilateral agreements with Argentina and Brazil. If gas is included Bolivia had a surplus of 3.5bn dollars with Mercosur last year. However, if gas is not included surplus turns into a deficit of 2.4bn dollars, which "is equivalent to greater dependency".