'The Welsh are fully integrated to Argentina and have preserved their culture'
Tuesday, July 28th 2015 - 05:07 UTC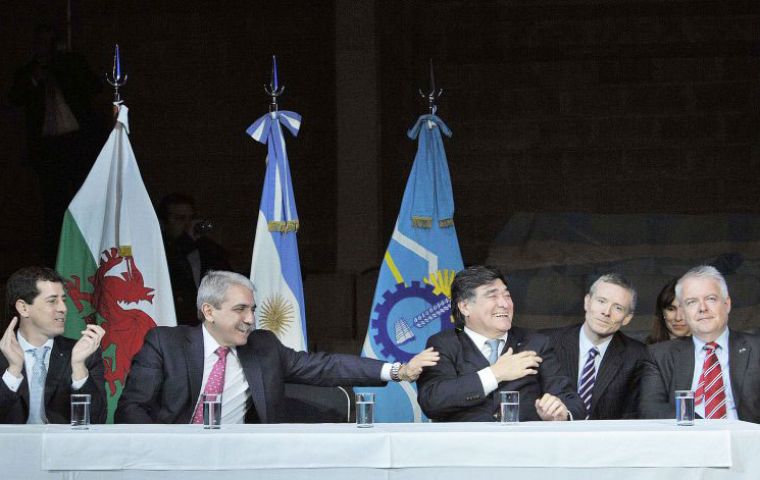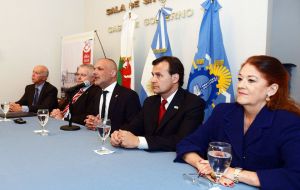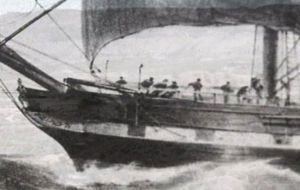 Argentina's Cabinet Chief Anibal Fernandez and the Presidential Legal and Technical secretary Carlos Zannini led on Monday celebrations in Chubut to mark the 150th anniversary of the Welsh community that settled in the Patagonian province. The event took place in Puerto Madryn overlooking the Golfo Nuevo.
It was in this Patagonian coast that 150 years ago, 28 July, 1865, the first 153 Welsh settlers arrived on board the 'Mimosa'.
"I'm proud to share Welsh company and proud of the brotherly spirit that unites us with the Welsh people on this very particular occasion", said Anibal Fernandez, who attended the event in representation of president Cristina Fernandez, who on medical advice must rest 48 hours because of a severe laryngitis.
"The Welsh are fully integrated into this country," Fernandez explained in the ceremony held in Puerto Madryn Monday evening, adding that the first migrants "left for new lands to preserve their culture, traditions and language".
By 1914 over 100.00 Welsh settlers had left their country, and many of them chose to come to Argentina, and contrary to what happened in other destinations, "they are fully integrated, preserve their culture and traditions and we are part of them, the same way that they belong to us".
Fernandez recalled that the 'Welsh Feat' was declared of national interest by president Cristina Fernandez and praised the hard work put up by the different groups, organizations and simple citizens to prepare the celebrations.
Attending the event were also First Minister Carwyn Jones, the Welsh delegation, Chubut governor Martin Buzzi, ambassador Alicia Castro and other members of the Argentine government and lawmakers.
In his presentation Governor Buzzi said that Chubut is clearly a different country, but a Chubut shared in a project of equality, of freedom and determined to defend peoples' interests.
"Without equality there is no freedom, without equality there is no solidarity or social inclusion", said governor Buzzi who added that "the Welsh settlers came looking for freedom and found a land of equals in Patagonia, to such an extent that the mapuches and tehuelcnes taught them the basics of how to feed, how to protect their families from the wind and cold, how to live in this land".
Buzzi then underlined the pioneer spirit of the first 153 Welsh settlers that landed in Chubut to found a New Wales and build a home 10.000 kilometers away after a two-month trip. "Those first settlers were given 100 acres per family in the Chubut river valley and that is where the pioneer spirit was born, and then Rawson and Gaiman, while another group opted to travel north and settled in Santa Fe".
"That is how land started to be toiled and planted, water was dominated and converted into riches" and only twenty years later, 1884, the railway line Trelew with Puerto Madryn was begun to be built.
Following governor Buzzi's speech a musical show was presented, "Pioneer Heart" which included acrobats, dancing, special effects and an impressive scenery, including eighty performers.