Magallanes warns of minus 10 Celsius temperatures this weekend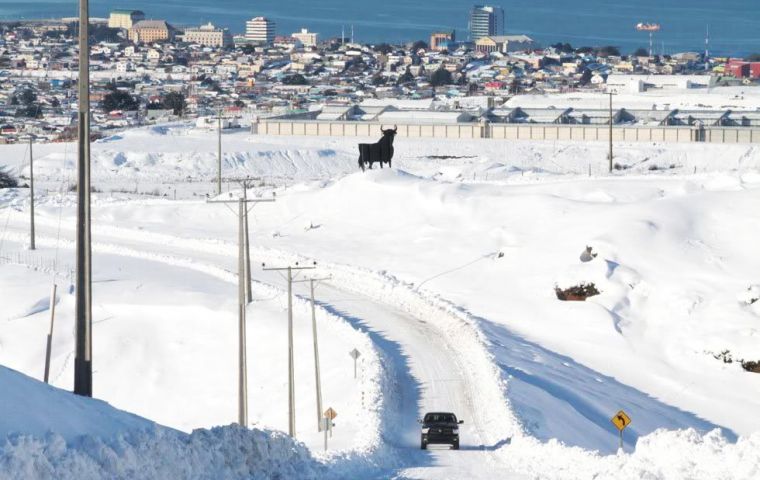 Magallanes Region in the extreme south of Chile must prepare for a weekend of freezing below zero temperatures announced the regional meteorological office. In the early mornings of Saturday and Sunday, the thermometer is expected to register 10 Celsius below zero, with the wind factor even lower.
Civil Defense and the Emergency Department from the Punta Arenas government have made an announcement regarding the low temperatures and its effects on home water and gas pipelines, and driving on icy roads.
"The fall in temperature does not imply risks for the population but it is strongly recommended to take into account several precautions, since in such circumstances most probably there will be problems with home meters, water and gas pipelines, and when driving with ice covered roads", said Francisco Aguirre, head of the Emergency Office from Magallanes Region.
Extreme temperatures and heavy snowfalls have had an impact most of the week with several traffic accidents because of icy roads, and delays in commercial flights in and out of Punta Arenas.
Magallanes farmers are also on the alert given that the snow covered fields are limiting food for sheep and cattle. Besides they are concerned that with the climate condition, animals are weakened and more exposed to feral dogs, and competition from the protected guanacos.