Should UK Overseas Territories have representation in Westminster?
Thursday, October 15th 2015 - 04:45 UTC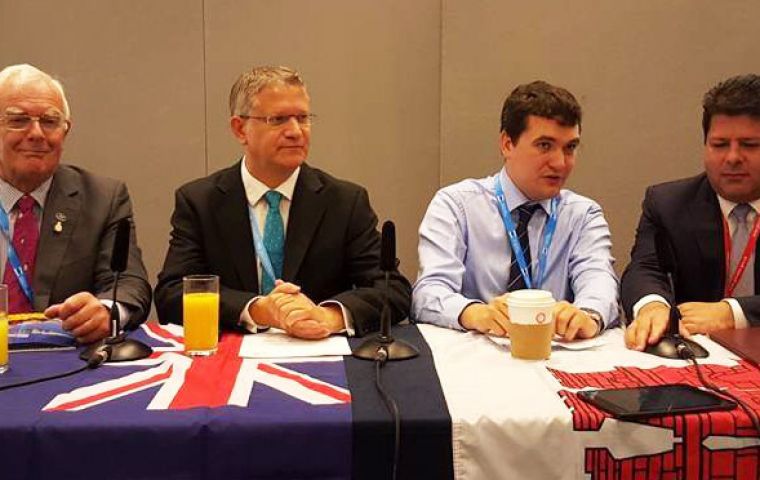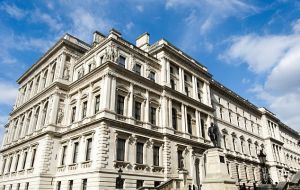 A recent formation of the Friends of the British Overseas Territories, FOTBOT, had an interesting participation at the British parties conferences this season with fringe meetings open to the public and panel discussions on political issues pertaining to the British Overseas Territories, including whether BOT's should have representation in Westminster.
According to Anthony Webber, currently a political analyst and commentator, who was also a member of Guernsey States (1991/2004), the purpose of FOTBOT is to bring together people from all the sixteen British Overseas Territories, and to promote, support and increase awareness of them. It was set up mainly by young people who were students and whilst it has charitable aims, it also brings about discussion of the political issues which affect the BOTs. The meetings are already attended by those from the three Crown Dependencies as well, and it is intended to formally include them soon. Both Gibraltar and the Falkland Islands play a very prominent role in FOTBOT.
As part of their campaign of awareness, FOTBOT have been attending the main party conferences.
At the Conservative Party conference FOTBOT held a fringe meeting attended by about 100 plus people, where the focus was a "question time" panel discussion on political issues pertaining to British Overseas Territories.
Amongst those attending were representatives of BOT and from Crown Dependencies governments.
The panel consisted of Roger Edwards, Member of the Falklands Legislative Assembly, Andrew Rosindell, MP, (Chairman of the Parliamentary British Overseas Territories Committee, who is also Chairman of the Isle of Man, and Vice Chairman of the Channel Islands Committee), Chaired by Philip Smith of FOTBOT, and Fabian Picardo, Chief Minister of Gibraltar.
There were a number of interesting questions put to the Panel, the most pertinent of which was, should the BOT's and Crown Dependencies have representation in the UK Parliament?
Andrew Rosindell, who is seen as a great supporter of the BOT's and Crown Dependencies, put forward the view that the onset of devolution in the UK had inevitably made representation in the two Houses of Parliament a matter which merited serious consideration by all concerned.
It could now be argued that Home countries such as Scotland have as much autonomy as some BOT's and Crown Dependencies, yet they have the advantage of representation in Westminster as well.
Rosindell pointed out that the French, Dutch, and Danish overseas territories all had elected representation in the respective national Parliaments, yet British territories didn't.
Not only should House of Commons representation be looked at, but also having Members of the House of Lords, which could happen much sooner.
The British MP pointed out that with over 830 Members; it was only fair to allow some BOT and Crown Dependency Members of the House of Lords. He also said that government Ministers came and went, and although relationships could be built up with them, there was logic in having direct representation too.
He said he didn't trust the Foreign Office and that was a reason why he was on the Foreign Affairs Committee in Parliament.
He said the BOT's and Crown Dependencies had mixed opinions about full Westminster representation, and some had London offices to promote their causes. Some were happy with the relationships they had through the UK government departments responsible for them.
However, this was not the same as having proper representation, and UK MP's are only able to look after the interests of their own constituents, and not those from anywhere else.
Finally Rosindell said he was pleased that at last discussion had started on BOT and Crown Dependencies' representation in Westminster, and that progress could now be achieved in that direction.