Argentina's Supreme Court issues international arrest warrants for Hezbollah members
Friday, October 16th 2015 - 08:19 UTC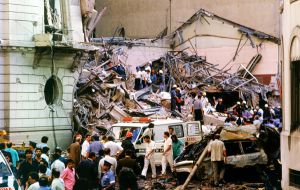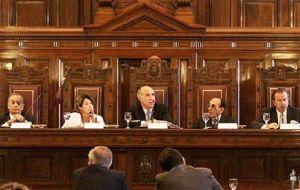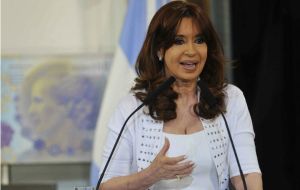 Argentina's Supreme Court of Justice issued on Thursday an international arrest warrant against Hussein Mohamad Ibrahim Suleiman, who is being investigated for his involvement in the 1992 attack against the Embassy of Israel in Buenos Aires, which killed 29 people and injured more than 200.
According to the probe, Hussein Mohamad Ibrahim Suleiman admitted back in 2001, after he was arrested in Jordan, that in 1992 he had transported the explosives used later in the deadly blast, from the city of Foz do Iguazú next to the Triple Frontier (where Brazil, Paraguay and Argentina meet) into Argentina.
The 11-line statement released Thursday afternoon by the Centre of Judicial Information added that top justices Ricardo Lorenzetti, Elena Highton de Nolasco, Carlos Fayt and Juan Carlos Maqueda resolved to "reiterate the international arrest warrant order against Jose Salman El Reda Reda."
"Since 2005, this Court has been investigating Hussein Mohamad Ibrahim Suleiman as an operative agent of Hezbollah terrorist organization and a member of the Islamic Jihad," the document added, and explained: "Recently, in September, 2015, the Israel Embassy in Buenos Aires, through the Foreign Affairs Ministry, confirmed the information detailed above, and thus, the international arrest warrant was issued."
Regarding Jose Salman El Reda Reda, a Colombian-Lebanese national he was involved in retail activities in the so called Triple Frontier, a smugglers paradise, where he had close contacts with people linked to Hezbollah.
The alleged inaction in the case from Argentina's Supreme Court had president Cristina Fernandez, during her last state of the nation speech, point a finger to the Justices and ask "why is it that this president is not aware of the results of the Court's investigation into the Israeli embassy attack? Who have been condemned? whatever happened? And can anybody report to me why the Israel embassy makes no claim regarding the 1992 attack but insists with the AMIA 1994 attack?"