Princess Anne will be visiting South Georgia and the Falkland Islands
Monday, December 7th 2015 - 14:20 UTC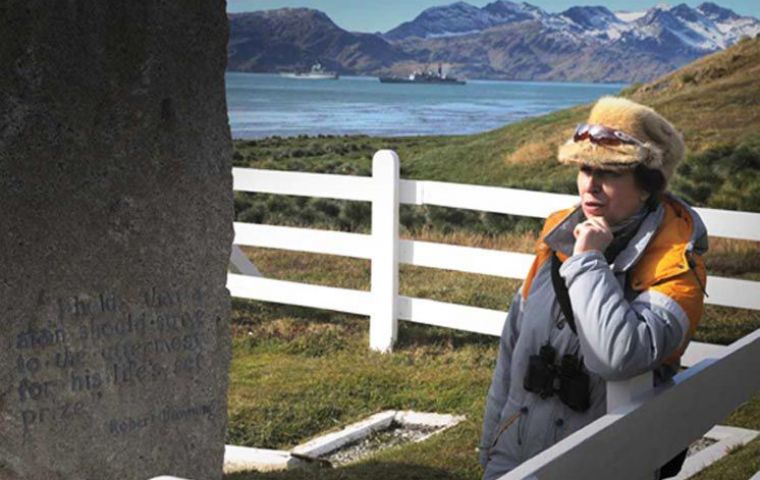 Princess Anne is to visit South Georgia and the Falkland Islands next month, accompanied by her husband, Vice Admiral Sir Tim Laurence, reports Falklands' weekly Penguin News
The couple will spend two days in the Falklands at the end of a ten day trip to South Georgia.
Further details of the program will be released in due course.
Princess Anne, who is the Royal Patron of the South Georgia Heritage Trust, last visited the Falklands in March 2009 and also two years before that.
Anne, born in 1950 is the second child and only daughter of Queen Elizabeth II and Prince Philip, Duke of Edinburgh.