Timerman admits in 2012 recording that Iran 'planted the bombs' at AMIA
Monday, December 21st 2015 - 06:32 UTC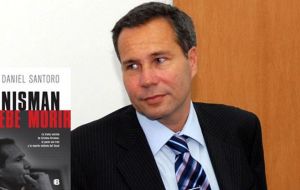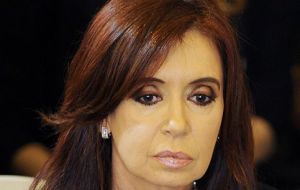 Argentine journalist Daniel Santoro on Friday revealed two recordings in which former Argentine Foreign Minister Hector Timerman is heard admitting that Iran "planted the bombs" that demolished the AMIA Jewish community center in Buenos Aires in 1994.
Timerman was speaking with the president of the local Jewish community Guillermo Burger in 2012, when negotiations with Iran over its responsibility for the terrorist act had just begun.
Santoro said that during the conversation, revealed Santoro's new book Nisman Must Die, "Timerman pressured members of the AMIA not to release a statement at the start of negotiations with Iran." The negotiation was a very dramatic event, Santoro explained, because then President Cristina Fernandez was officially committed to a policy of "we don't negotiate with terrorists."
"And here's Timerman, in a conversation, saying he is convinced that it was the Iranians who planted the bomb," said Santoro, adding, "Imagine the irony—so he applied pressure on the Jewish community, in both recordings," not to mention his words in public, suggesting it would render the talks with the Iranians ineffective.
At one point on the tape, after Burger argued that Iran is not a reliable partner in negotiations, Timerman explodes, "Who do you think we're negotiating with, Switzerland?"
Argentina's new Justice Minister German Garavano has already announced that he would not appeal a court decision to annul an agreement with Iran which absolved the Islamic Republic of responsibility for the AMIA atrocity. Garavano serves in the cabinet of the new president of Argentina, Mauricio Macri, who took office two weeks ago, having ousted the left from office after 12 years.
Hector Marcos Timerman is the son of Jewish journalist Jacobo Timerman who escaped to New York and later Israel after his incarceration by the Generals' dictatorship—only to become a fierce critic of the Jewish State. Timerman Jr. served as Argentina's Minister of Foreign Relations during the presidency of Cristina Fernandez.