Falklands' says it's time Corbyn accepted a briefing on the Islands to understand politics and geography
Thursday, January 21st 2016 - 01:38 UTC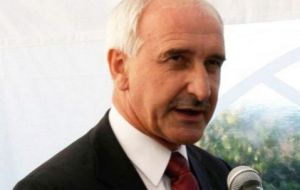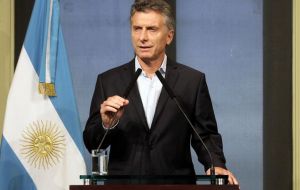 The Falklands Islands elected government said it was time Labor leader Jeremy Corbyn took up the offer of a proper briefing on the Falklands which might help him understand the Islands politics and geography.
"Mr. Corbyn is clearly confused about the right to self-determination, and has little understanding about the Falkland Islands" said the current chair of the Falklands' Legislative Assembly, Mike Summers, OBE.
"He acknowledges we have a right to determine our own future, which we very clearly did in the 2013 referendum, by a vast majority, and now he seems to be advocating some form of discussions with no agenda. He thinks that 400 miles from Argentina is 'just off it'" added MLA Summers.
"It is time Mr Corbyn took up our offer to give him a proper briefing on the Falklands which might aid his understanding of both our politics and our geography" insisted the lawmaker a seven generation Islander.
In March 2013 the Falkland Islands held a referendum on its future and overwhelmingly voted to remain British Overseas Territory.

The row was also fuelled by statements from Argentina's new president Mauricio Macri who vowed to continue his country's "claim" to the Falkland Islands, despite pleading for a "new type of relationship" with Britain.
Macri pledged Argentina's long-existing campaign to win control of the Malvinas Islands won't end under his leadership. But, ahead of his trip to meet other world leaders at the Davos summit, Macri said he also wanted to show Argentina can be a "predictable and trustworthy country".
Macri replaced last 10 December firebrand leader Cristina Fernandez whose eight-year populist rule of Argentina was marked by a series of rows over the Falklands, which was widely seen as her attempt to distract voters from the country's disastrous economy performance.
The new president is now attempting to overhaul Argentina's near-bankrupt state finances, while also battling soaring prices in the country and non access to global financial markets.
Speaking to foreign reporters in Buenos Aires, he said: "We'll continue with the claim but I will try to start a new type of relationship."
Asked whether this means he would look to increase trade and transport links with the British overseas territory, he added: "I want to sit down and start talking about the subject and in the meantime find in which ways we can cooperate."
MLA Summers said Falklands officials have been following the comments of Mr. Macri and his ministers and had been "working closely" with the UK Government on ways in which they could "work constructively" with Argentina.
He added there was "scope" for Argentina to have "a better relationship with the UK and the Falkland Islands" but warned this would not involve "discussions on sovereignty".