Cristina Fernandez to court to explain her government's handling of the futures dollar market
Saturday, February 27th 2016 - 04:27 UTC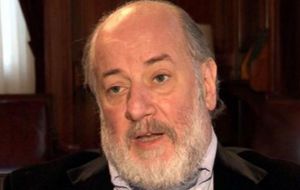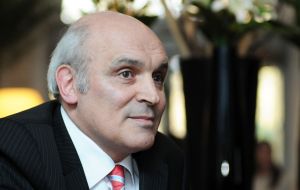 An Argentine court on Friday ordered former President Cristina Fernandez to face questions about her government's handling of the futures dollar market, marking the first time she has been legally summoned for any of the handful of investigations against her.
Federal judge Claudio Bonadio said Fernandez was suspected of being part of a scheme to keep the Argentine peso inflated by selling derivatives below market value. The sales also led to a sharp drop in Central Bank reserves.
Fernandez was called to appear in court on April 13 along with former central banker Alejandro Vanoli and former Economy Minister Axel Kicillof. The allegations don't involve personal enrichment for Fernandez, president between 2007 and 2015.
Argentina has not been able to attract international loans at market rates since its 2001-2002 economic collapse. Instead, it uses the Central bank reserves to buy fuel overseas, meet foreign debt payments and finance economic stimulus programs. The reserves plunged to their lowest in nearly a decade at the end of Fernandez's presidential term.
"The point of this move was to inflate the peso, to avoid the peso from weakening," said economist Jose Luis Espert. "The Central Bank had two alternatives: assume a short-term crisis with a strong devaluation of the peso, or selling dollars on the futures market, deplete the reserves and accept a currency crisis. The Central Bank chose to kick the ball and sell dollars in the future."
Authorities were also investigating a possible money laundering scheme at a luxury hotel owned by Fernandez in Argentina's Patagonia region. Bonadio was in charge of the case until he was removed by a top court in 2015 when his methods in the probe where questioned. The case remains open under another judge.
The opposition was "waiting for some movement by the justice system on a corruption case (against Fernandez), though this isn't the most important of them," said Celia Kleiman an analyst with consulting firm Polldata.
Soon after the summons was announced, many supporters took to social media to express their solidarity.
"If she gets called (to testify), they will have to call us all," said a slogan circulating on Twitter.
Fernandez was replaced by Mauricio Macri, a conservative who beat Fernandez's chosen standard-bearer, Daniel Scioli, in a November runoff.