As of next May first, 90% of Pacific Alliance trade will be free of tariffs
Wednesday, March 9th 2016 - 07:24 UTC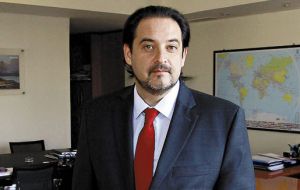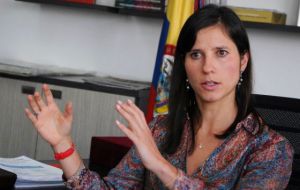 The Pacific Alliance Additional Protocol becomes effective next May first, which means 90% of trade between Chile, Peru, Colombia and Mexico will be free of tariffs, while the remaining will be subject to gradual tariff liberation chronogram, according to Andres Rebolledo, head of Chile's International Economic Relations Department, Direcon.
"Following the domestic paperwork, the additional protocol will ensure that 92% of our trade will be free of tariffs, while the remaining 8% will face a gradual process", said Rebolledo recently back from Bogotá where he participated at the Pacific Alliance High Level Group (GAN) deliberations together with the deputy foreign affairs and foreign trade ministers from the four countries, Chile, Peru, Colombia and Mexico.
Rebolledo added that in midyear Chile will be taking over the pro/tempore chair of the Alliance, which "means a great challenge, especially organizing the presidential summit and the Business Forum", schedules for next July at Puerto Varas.
Colombia was also satisfied with the GAN meeting.
"GAN brought together 15 technical groups, in a positive scenario which also helped to review advances in the different integration areas of the Pacific Alliance", said Colombian deputy foreign trade minister Mariana Sarasti. The meeting was also attended by the Inter American Development bank representative, Carolyn Robert.
The Pacific Alliance officially created on 28 April 2011, concentrates a population of 215 million with a per capita income of 16.500 US dollars.