Argentina's energy minister, the official with largest amount of funds abroad
Thursday, June 9th 2016 - 09:16 UTC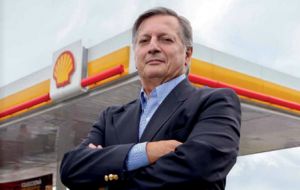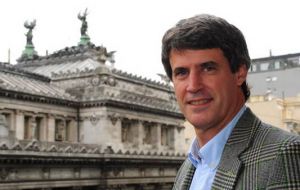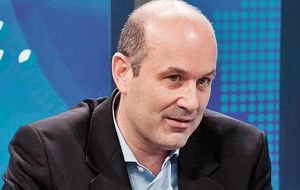 Almost 100 million pesos (approx US$ 7.3 million) are held in offshore accounts by officials from the current Argentine administration economic Cabinet, a figure higher than the 18 million pesos President Mauricio Macri reported as having in a Bahamas account.
Energy Minister Juan José Aranguren is the Argentine government official with the largest amount of funds abroad, according to his affidavit. He reported savings in an account in Europe with 4.2 million pesos and another in the United States with 49.4 million pesos.
Aranguren doubled his fortune last year, going from 44 million pesos to 86.6 million pesos. He said the increase is linked to the severance package he received on leaving his post as Shell Argentina CEO.
Finance Minister Alfonso Prat-Gay ranks second, with 40.5 million pesos abroad. The funds are distributed in four accounts in the United States. He has reported assets worth 53.6 million pesos, which increased 38% last year and includes two apartments, a house in a private neighborhood in Bariloche and several vehicles.
Meanwhile, Argentine Central Bank head Federico Sturzenegger reported 4.9 million pesos in four accounts in the United States. He declared assets worth 18.1 million pesos, 39% more than in January 2015, focused mainly on bonds and investments in companies Macro and IRSA.
Argentine government's Economic Manager Gustavo Lopetegui said he has 233,000 pesos in offshore accounts. The former LAN head said his assets are worth 25.2 million pesos, almost twice the 13 million pesos he reported last year. He has a house worth 1.7 million pesos, a dozen stores and public bonds.
Former President Cristina Fernández de Kirchner also filed her affidavit and said she has 77 million pesos, 20% more than last year. She said she has seven fixed-income deposits and 120,000 pesos in cash, while claiming not to have any more debts with Austral Construcciones, the firm of jailed Kirchnerite businessmen Lazaro Baez.
The US dollar has been trading in Buenos Aires at 14 Pesos.