Macri claims Kirchnerism created 750.000 government jobs to hide a stagnant economy
Friday, August 26th 2016 - 07:01 UTC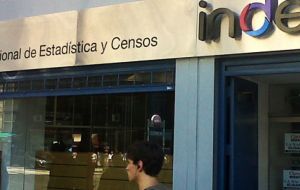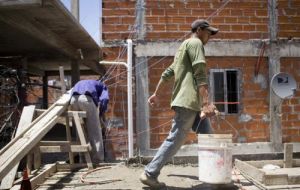 President Mauricio Macri expressed concern that Argentina's employment rate "barely exceeds" 40% and criticized previous administrations for creating 750,000 government jobs to hide what he said was its inability to grow the economy.
"There are real economic figures (that) have to worry us," such as the fact that the proportion of the population that is effectively employed in Argentina "barely exceeds" 40%, Macri said at the Buenos Aires Grain Exchange.
He contrasted that with other regional countries, whose employment rates (the proportion of working age adults who are employed) are higher than 50%. Argentina's employment rate totaled 41.7% in the second quarter, according to figures released by the National Census and Statistics Institute, or INDEC.
Those figures, the first official labor market data to be released since Macri took office last December, also indicated that Argentina's unemployment rate stood at 9.3%.
The employed population includes some 750,000 public jobs created over the past decade, "which in most cases were (intended) to conceal the inability to grow," Macri added.
"Turning the past on so many years of populism isn't easy, but there's no question you get out of populism with less populism," the president said, adding that his administration was focused on the creation of "real employment," technology and a return to reliable economic figures.
He also stressed the need to seek out new markets through steps to bolster trade and investment with the United States, Japan and the European Union; although he said the exchange of offers in trade-deal negotiations with the latter were still "poor."
"I hope that in this growing exchange there's also a greater opening to products with greater value added than what we're currently exporting," Macri said.
The president said that due to "years of misguided policies" and the "myopia" of previous populist administrations there were sectors facing special difficulties, citing dairy farmers and fruit and vegetable producers in particular.