Brazil reacts to Maduro's statements and calls its ambassador in Caracas
Friday, September 2nd 2016 - 15:01 UTC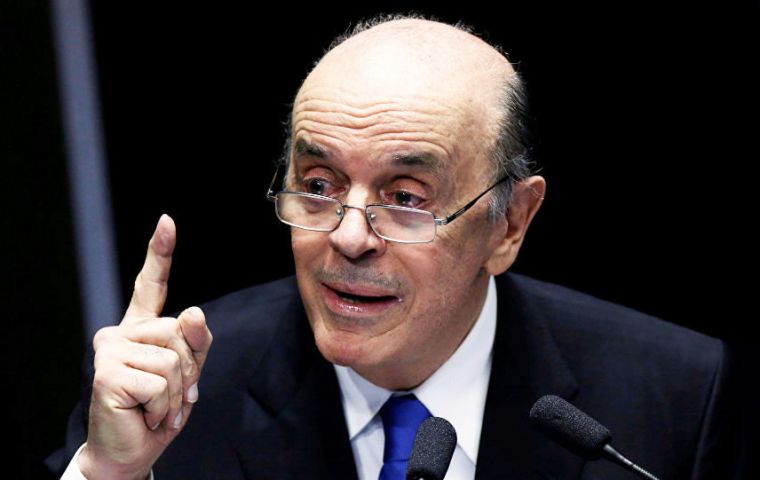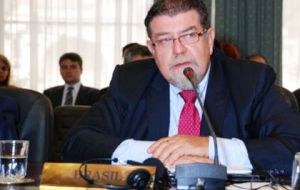 The impeachment process that led to the removal of Dilma Rousseff from office on Wednesday, August 31, increased the gap among the continent's governments. While the U.S. said that the definite ousting of the now-former president of Brazil followed constitutional proceedings, the so-called Bolivarian governments – Venezuela, Ecuador and Bolivia – reacted by calling their ambassadors back.
Venezuela's action had an immediate reply from the Michel Temer administration. In a statement, Brazil's Ministry of Foreign Affairs said that Venezuela's attitude "is conspicuously against the principles and objectives of the Latin American integration." The Brazilian ambassador in Caracas, Ruy Pereira, was called for consultations. According to Folha de Sao Paulo, Itamaraty is also planning similar measures regarding Quito and La Paz.
Washington praised the solid Brazilian institutions and reinforced the respect for democratic rules. "As the two biggest democracies in the hemisphere, Brazil and the United States are committed partners. The U.S. will cooperate with Brazil to take on themes of mutual interest as well as the pressing challenges of the century."
Similarly, the Argentine government published a statement in which it said that it respects the impeachment process and will continue to work for integration with its "sibling country," respecting human rights, democratic institutions and international laws, as well as the effort to strengthen Mercosur.
Since the beginning of the process, Argentine President Mauricio Macri has shown full support for the Temer administration. In May, Argentina was the first country to receive José Serra as Brazil's Minister of Foreign Affairs. Temer is likely to visit Argentina at the beginning of October.
The Chilean government said that it has "respect" for the Brazilian senate's decision. Likewise Paraguay also said it respects Brazil's sovereign institutions decisions and expects to keep working for integration with its large neighbor.
After the impeachment of Rousseff was approved, Rafael Correa, the President of Ecuador, said that he would call his ambassador in Brazil back and described the process as an "apology for treason."
Later, the government of Nicolás Maduro repeated the statement and called the whole process a "parliamentary coup."