Falklands'government stall at Labour conference in Liverpool
Tuesday, September 27th 2016 - 06:23 UTC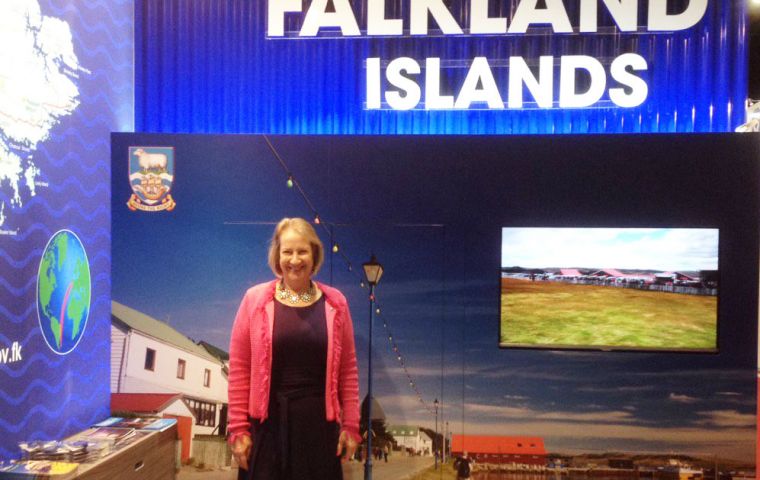 The Falkland Islands are making the round of British political parties conferences, and in a big way. It has been the Islands' policy to attend these conferences to put their views across and to keep in touch with the political system and UK public opinion, their most effective support to ensure Falklands' self determination.
Labour is holding their annual conference in Liverpool and the Falklands' government has an impressive stall ideally placed outside the conference. The stall is managed by Falkland Islands Government Office in London representative, Sukey Cameron MBE and visiting member of the Legislative Assembly, Jan Cheek.
And this despite the fact that confirmed Labor leader Jeremy Corbyn has in the past put forward the idea of a "power sharing deal" with Argentina over the Falklands.
The initiative received a barrage of criticisms from Falklands veterans to the ruling conservatives who in the words of Michale Fallon said at the time that Corbyn posed "a bigger threat to the Falklands than the Argentine navy".
It must be said however that the Argentine government of ex president Cristina Fernandez was marvelled with Corbyn's statements convinced of a U turn in UK policy towards the Falklands.
Following the end of the 25/28 September Labor conference in Liverpool, the Falklands stall will be moving to Birmingham for the 2/5 October Conservative party conference.