Falklands and Chilean/British University sign MOU in Santiago on cooperation and exchange of students
Saturday, October 22nd 2016 - 08:46 UTC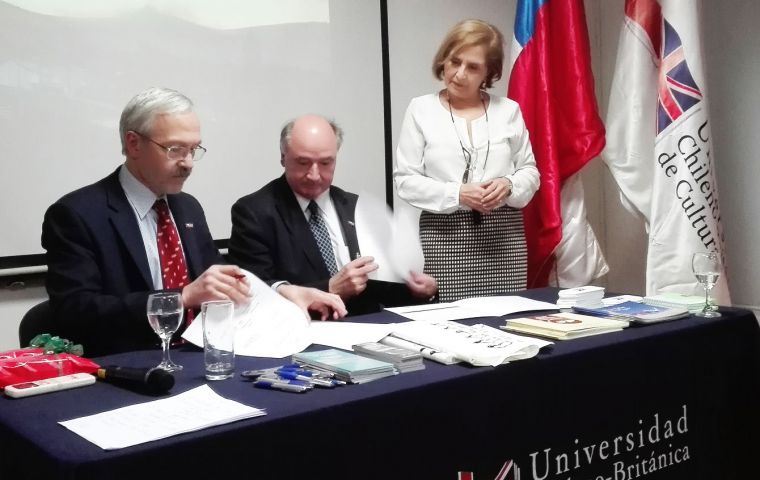 Member of the Falkland Islands Legislative Assembly, Hon. Dr Barry Elsby MLA, continued his official trip in Chile by meeting with members of the Ministry of Education in Santiago on Wednesday.
Discussions focused on how both countries could learn from each other to improve the provision of Education. The Falkland Islands have expertise in providing high quality education to small, remote settlements using 'travelling' teachers and the Islands' intranet.
Wednesday afternoon, MLA Elsby signed a Memorandum of Understanding with the Chilean British University (UCBC) in Santiago focusing on future co-operation.
Pedro Pfeffer, President of the Executive Council at UCBC, said the agreement followed a year of discussions and a visit to the Falklands. It will enable students studying English at the university to spend a month or more in the Falkland Islands as part of their degree.
María Cristina Brieba, UCBC Vice-Chancellor, commented that the Falkland Islands invest heavily in Education and, "being an English speaking community off the tip of South America, was uniquely placed to help our students".
MLA Elsby continues with visits in Chile before travelling to Jamaica this weekend to attend a Public Accounts Committee meeting.