Cristina Fernandez demands the immediate start of oral trial proceedings in the dollar futures case
Tuesday, November 15th 2016 - 08:40 UTC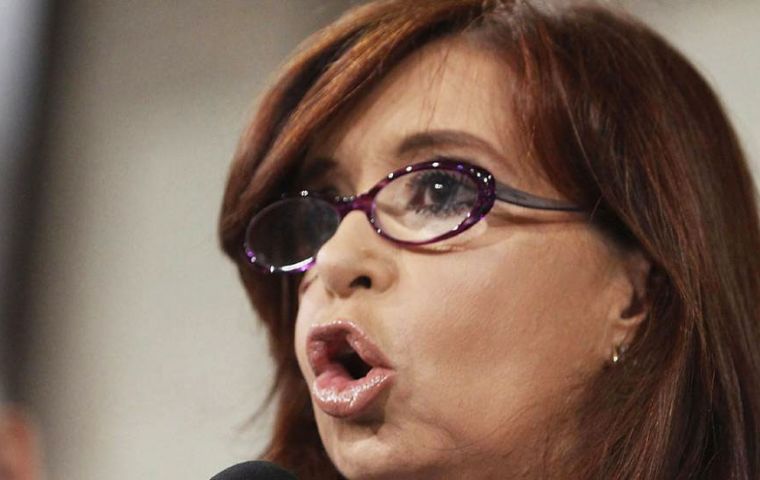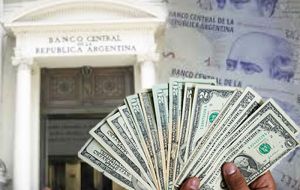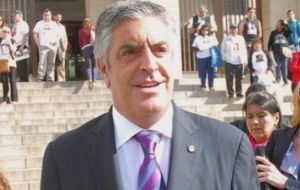 Argentine ex president Cristina Fernandez has desisted from appealing her prosecution on charges of fraudulent administration in detriment of the Argentine state in the so called "dollar futures" case involving the Central bank sale of US currency and demands an immediate oral trial.
The former president "has expressed her willingness of going to an oral trial" because she wants to speed the judicial process and "leave the justice system in a ridiculous situation and prove it is a persecution and that she is innocent" said attorney Gregorio Dalbón who is in charge of the civil cases against Cristina Fernandez.
Last Friday the Federal Chamber of Buenos Aires confirmed the prosecution of the former head of state and fourteen other defendants including former Economy minister and currently congress member Axel Kicillof and ex president of the Central bank, Alejandro Vanoli for the future-dollar contracts, at the end of the administration. The Chamber also confirmed the seizure of 15 million Pesos in assets (approximately a million US dollars)
The rulings dates back to last May when Judge Claudio Bonadio considered these operations were fraudulent operations to the detriment of the Argentine state, which the ex president and other defendants appealed last September.
The probe is focused on the difference between the agreed price and the market sale of the future-dollar contracts, which caused huge losses to the Central bank.
"It is juridical nonsense", said Dalbón, who anticipates Cristina Fernandez will be absolved.
Cristina Fernandez defense Carlos Beraldi questioned the "confidence" the magistrates merit for addressing the issue in an "almost scandalous" way, and pointed out that the ruling does not make a single reference that Ms Fernandez received any economic benefit from those operations.
Berlaldi said he will be presenting a request for an immediate oral trial because, since the very first moment, Cristina Fernandez wanted to give a public explanation of her conduct, but her defense insisted in going through the whole court procedure.
But now following on precise instructions from the ex president the objective is for the whole issue, facts and events to be publicly clarified and before an "impartial" court of justice, concluded the defense lawyer.