Falklands plans to celebrate same sex marriage Bill next April 27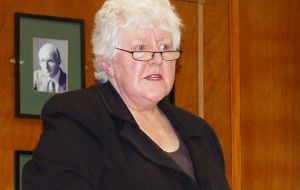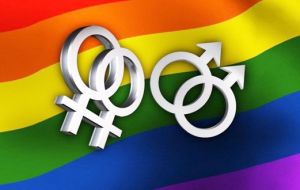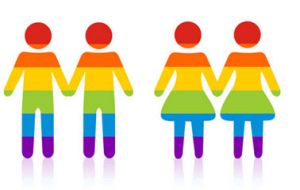 The Falkland Islands are planning a community event for April 29 to celebrate same sex marriage becoming legal in the Falklands. The Marriage Bill debated at Legislative Assembly was passed. by a 7 to one vote, reports the Penguin News.
The Bill allows same sex marriages, civil partnerships for both same sex and opposite sex couples and it also changes the rules about getting a divorce to move part way towards no fault divorce.
Julie Clarke and Scott Betts are organizing the Rainbow Fun Day and hope as many people as possible will get involved with a variety of stalls and a general get together on John Street from 11am to 3pm.
Julie said this would be a good chance for sports teams heading to the Island Games to raise funds and hoped there might be a farmers' market, face painting and fun events for all the family.
MLA Jan Cheek cited the Marriage Bill as a cause for celebration at the first Legislative Assembly held in North Arm on Thursday.
The Falklands is one of just three jurisdictions which has taken this step. The Bill also reduces the time frame for instituting divorce proceedings and other matters and also the need for a for a 'fault' based divorce.
MLA Cheek said that marriage had moved on from being arranged or when women were expected to have a dowry to being a partnership between people who love each other.
There are currently 11 countries in the world which recognize and perform same-sex marriage, however Mexico City and New York State are the only sub-national jurisdictions which have full marriage equality, such as the Falkland Islands offer.
MLAs Roger Edwards, Gavin Short, Phyl Rendell, Barry Elsby, Ian Hansen and Michael Poole also supported the Bill, however MLA Mike Summers said he could not.
MLA Summers said he came from a background in which the family was the very centre and family was to him a man and a woman with children. He said he had no problem with same sex civil partnership but could not persuade himself that marriage should be, "any way other than man and woman."
MLA Summers said he fully accepted that the subject had been consulted on in 2016, when 90% were in favor of same sex marriage and 94% for civil partnership. He also accepted that he had a responsibility to his constituents, but concluded that he also had a responsibility to his conscience. (Penguin News).