Punta Arenas plans to seat a major Antarctica scientific research hub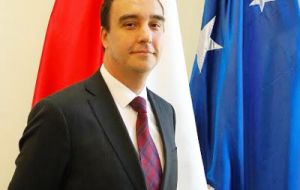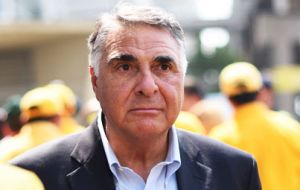 Chile will build the International Antarctic Center in the southern city of Punta Arenas, meant to become the entering point to the white continent for the world. The Governor of the Magellan region and the Chilean Antarctic, Jorge Flies stated this week that there were 35 projects developing in his jurisdiction, in three important areas.
He added that president Michelle Bachelet's administration was open to turn that area, the southernmost point of Chile, into a reference for development and scientific research.
"We are renovating and erecting new maritime terminals and another essential issue is the works for the southern optical-fiber cable, which will provide the area, where around 180,000 people currently live, with better internet connection," Mr. Flies further said.
He also highlighted that the objective of the Governor's Office was that at least 1,000 scientists settle in the region, because weather conditions in other places could be better determined from the Antarctica.
At the Foreign Ministry headquarters, undersecretary of Foreign Affairs, Edgardo Riveros, was one of those in charge of launching the international contest on architecture, which will open on April 21, for the construction of the International Antarctic Center.
The winner will be granted 80 million Chilean pesos (around US$140,000). The execution of the project will be put out to tender in 2019 and the works should be finished by 2011, to open then the International Antarctic Center in Punta Arenas.
Public Works Minister Alberto Undurraga said they would use a 2.3-hectare area and the building will approximately cover a 15,000-square-meter surface. Its construction has been estimated at around 30 billion pesos (some US$49 million). (The Santiago Times)