Falklands' Government Investment funds reached £344 million in June 2017
Saturday, September 2nd 2017 - 10:36 UTC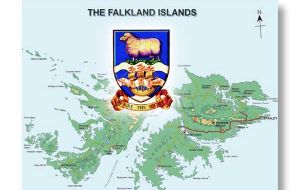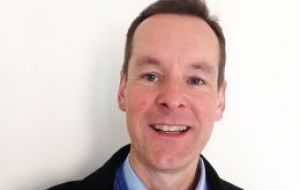 The market value of all Falkland Islands Government, FIG, investment funds have increased from £285 million in June 2015, to £309 million in June 2016 and to £344 million in June 2017.
An update on the performance of the FIG investment funds was given at Standing Finance Committee by the Treasury team.
In the funds managed by FIG's external investment managers, the market value increased from £157 million at the end of June 2016 to £176 million in 2017, an increase of almost 15%.
Financial Secretary, James Wilson also presented a report on planned, but unspent, budget from the financial year just finished in June. The funds are planned to be carried over to this financial year. Amongst the £4,712,745 expenditure that was to be approved were such items as £11,000 for the new Governor's uniform.
However, the MLAs requested more background detail on some of the larger items and this will be provided at a later meeting.
The Committee agreed the following charitable donations:
• A donation of £5,000 to the Disasters Emergency Committee to help alleviate suffering caused by the landslides that occurred in August 2017.
• £2,000 for the National Museum of the Royal Navy is running a campaign to conserve F7, a landing craft from the Falklands conflict. It was involved in the initial San Carlos landings, and continued to ferry men and supplies throughout the Falklands conflict and was also employed on mine clearance duties.
• A £500 donation to support ongoing links with the Harry Stevens Resuscitation Training Centre, and to express thanks for the support provided to the Falkland Islands.
• A contribution of £2,500 towards the Commemorative Publication HM The Queen & HRH The Duke Of Edinburgh 70th Platinum Wedding Anniversary in aid of The Royal Armed Forces Charity, the SSAFA (Soldiers, Sailors, Airmen & Family Association) (Penguin News)