Rio 2016 Olympic Games, another can of worms, ...and of Olympic corruption
Wednesday, September 6th 2017 - 07:01 UTC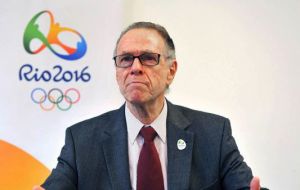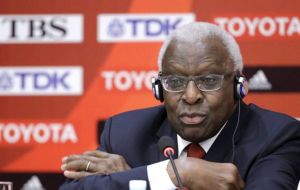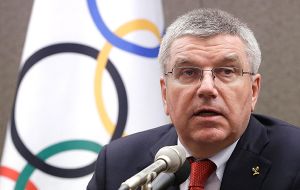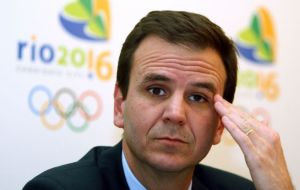 Brazilian and French authorities said on Tuesday they uncovered an international corruption scheme aimed at buying votes in awarding the 2016 Olympics. It is the latest allegation to tarnish the legacy of the Rio Games, the first Olympics in South America.
The disclosures came as police in Rio de Janeiro raided the home of Brazilian Olympic Committee President Carlos Nuzman. They emerged with suitcases, documents and a computer. Police said detention warrants had been issued for Nuzman and an associate, businessman Arthur Cesar de Menezes Soares Filho, who authorities believe to be in Miami.
Nuzman left his house accompanied by his lawyer and later appeared at a police station for questioning. He left a few hours later without commenting. Lawyer Sergio Mazzillo said his client would cooperate but "did not commit any irregularity."
"Unfortunately, this has created a media spectacle," Mazzillo said.
In total, eleven detention warrants were issued for people in both Brazil and France in what police dubbed "Operation Unfair Play."
At a news conference, investigators said Nuzman, an honorary member of the International Olympic Committee, was a central player in buying votes for Rio's Olympic bid in 2009.
Nuzman brought together Soares Filho and Lamine Diack, the former head of track and field's governing body who at the time was an IOC voting member, according to authorities. Soares Filho's company, Matlock Capital Group, allegedly paid Diack US$2 million into an account of Diack's son, Papa Massata Diack. Authorities said they had "substantial" documentation of payments made through Caribbean accounts.
Several construction and concession companies stood to gain by bringing the games to Rio, prosecutor Fabiana Schneider said. She said the "criminal organization" of Sergio Cabral, the former governor of Rio de Janeiro who has been jailed on a different corruption conviction, drove the scheme.
"The Olympic Games were used as a big trampoline for acts of corruption," Schneider said.
The IOC said it had "learned about these circumstances from the media and is making every effort to get the full information."
The 75-year-old Nuzman was an IOC member for 12 years and one of the most prominent figures in bringing the games to Rio. He is part of the 2020 Tokyo Games coordination commission, which advises organizers in running the event.
Soon after the Rio Games, IOC President Thomas Bach awarded Nuzman the "Olympic Order," given to those who have made extraordinary contributions to the Olympics.
Chicago, Madrid, Tokyo and Rio were candidates for the 2016 Olympics. The vote was held in 2009 in Copenhagen, Denmark, with Rio defeating Madrid 66-32. Chicago, seen as having the best bid and most ready-to-go facilities, was eliminated in the first round of voting.
Authorities said they could only confirm the buying of Diack's vote, but even that could have had wide influence because delegations tend to vote in blocs. Diack is from Senegal.
"This is quite damaging" to the IOC, said Andrew Zimbalist, an economist who recently wrote a book on fallout from the Rio Olympics. "The IOC tried to say goodbye to Rio in August 2016, but the issues arising from the US$20 billion-plus extravaganza won't go away."
In France, a 2-year-old investigation into corruption in sports first came to light with the arrest in November 2015 of Diack. The French have been looking into allegations that Diack, son Papa Massata Diack and others were involved in blackmailing athletes and covering up failed drug tests.
The French Financial Prosecutors' Office, which has been leading the inquiries, said on Tuesday its investigations have "uncovered the existence of a system of large-scale corruption organized around Papa Massata Diack." It also said its evidence indicates votes by members of the IOC and the ruling track bodies were "negotiated against payment to obtain city hosting rights for the biggest global sports competitions."
Since the Rio Games ended a year ago, there has been a steady stream of accusations surrounding the awarding of building projects.
Former Rio de Janeiro Mayor Eduardo Paes is being investigated for allegedly accepting at least 15 million real (US$5 million) in payments to facilitate construction projects tied to the games.
Paes, who has denied wrongdoing, is one of dozens of top politicians implicated in a sweeping judicial corruption investigation in which construction giant Odebrecht illegally paid billions to help win contracts.
When Rio was awarded the Olympics, it was widely celebrated as a sign that Brazil, Latin America's largest nation, had finally arrived on the world stage. During the closing ceremony, Bach said that promise had been realized.
"These Olympic Games are leaving a unique legacy for generations to come," he said at the famed Maracana Stadium. "History will talk about a Rio de Janeiro before, and a much better Rio de Janeiro after the Olympic Games".