Argentine navy and air force dispute operation of the five refurbished Super Etendard
Thursday, November 16th 2017 - 08:55 UTC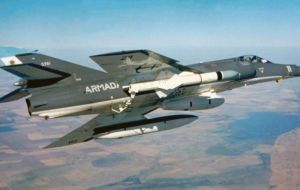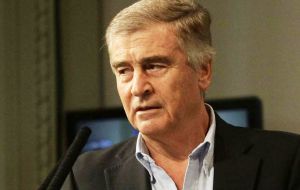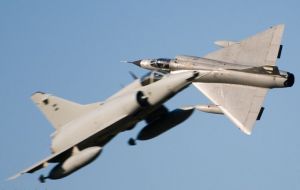 The purchase by Argentina of five refurbished French Super Etendard to help with security measures when Argentina hosts the 2018 G20 summit, which will bring together the world's top leaders, has triggered a dispute among the country's services since the current defense minister, Oscar Aguad wants to concentrate all military aircraft in the Air Force.
This apparently includes taking over the Navy, Army and Gendarmerie aircrafts, and hand them over to the Air Force, but this faces several ministerial hurdles, if not also emotional. In effect the Super Etendard have always been flown by the Argentine navy and became famous together with Exocet missiles, during the South Atlantic conflict. The navy apparently still has nine of them but none operational because of lack of spares and maintenance.
The Argentine Air Force argues there is not much difference flying a Super Etendard or the Mirages, both manufactured by France's Dassault. The Air Force Mirages have been decommissioned for similar reasons as the Navy's Super Etendard, and currently it has operational less than five of the 35 US built the Lockheed-Martin A4 AR fighter bombers.
Likewise Aguad has his eyes on the Gendarmerie's aircraft, (in spite of the fact frontier police duties are different), but will have to clash with the powerful Home and Security minister Patricia Bullrich.
However apparently the determined Aguad must be given credit for having finally managed to convince the French and Argentine governments to agree on the Super Etendard contract, at a reasonable cost for the cash short treasury. Besides an attempt to rent aircraft from the Brazilian Air Force did not advance and the alternative would have been to ask the Chileans.
In the same line of action, Aguad somehow convinced the Navy of his air power concentration objective by promising the admirals that he would hand them the Coast Guard, a much desired wish of the navy, but here also they will have to face minister Bullrich.