Uruguay estimates that 2017/18 could be a turning point after several poor cruise seasons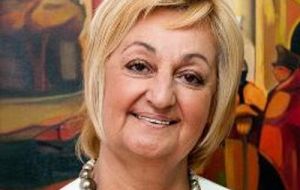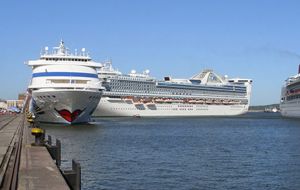 After several seasons of negative growth, 2017/18 looks to be the turning point, with 165 calls, up 15, and 300.000 visitors in Uruguay, (Montevideo and Punta del Este) anticipated Tourism minister Liliam Kechichian during the symbolic launching of the season in Montevideo.
"This means an additional call of 15 cruises compared to the previous season, which after several years of stagnation, we have an important resurgence of activity", indicated the minister.
This will be the first time in three years that an increase is expected: in 2016/17, calls were down 6.7%; in the previous season the drop was 6.4% and in 2014/15, a 27,4% fall compared to the record season of 2013/14.
Kechichian blamed the poor performance of the neighboring countries' economies, Argentina and Brazil, although she avoided mentioning the costs' situation in the port of Buenos Aires and other Brazilian terminals, which apparently are in the process of change and improvement.
The best recent season has been 2013/14 when Montevideo and Punta del Este received 237 cruise calls.
At the ceremony the representative from Uruguay's ports administration, Alicia Abelenda anticipated that the cruise industry has become a great challenge for the port of Montevideo, where a specific terminal is planned with construction expected to begin in the first half of next year, as well as new offices for the Tourism ministry.
"With these improvements in infrastructure we are programming a season arrival of 275.000 passengers only in Montevideo, by 2020, and hopefully we can double that number by 2030" said Ms Abelenda.
During the press conference that followed minister Kechichian's presentation the media asked about the open sale of drugs in the Old City of Montevideo, including offering the substance to cruise visitors.
However Kechichian admitted ignoring the issue, which triggered a complaint from neighbors and promised to talk about the issue with the Home Secretary.