EU stands firmly on its beef offer to Mercosur: 70.000 tons
Thursday, December 21st 2017 - 11:12 UTC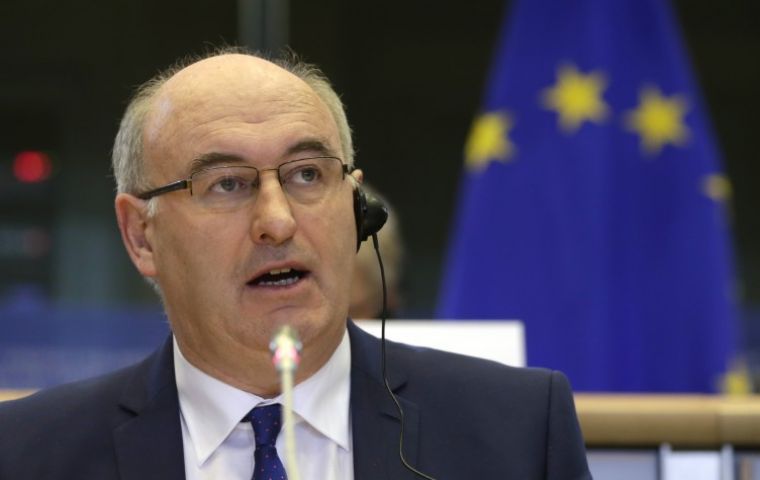 The European Union's offer on beef in Mercosur trade negotiations has not been revised according to the EU Agriculture Commissioner Phil Hogan, who said a deal may happen in February. Speaking to journalists in Brussels on Wednesday, EU Agriculture Commissioner Phil Hogan said that the EU's offer on beef access for Mercosur countries has not been revised since December 5.
He said "substantial progress" had been made in the negotiations, but no deal would be agreed before February and that he was hopeful of a deal being agreed then.
"Mercosur talks were quite difficult during the week and there are 15 open issues still in the negotiations. We feel we have made progress and we hope we can conclude successfully a deal between Mercosur and the EU, provided our conditions are met, in February 2018."
The European Commission had proposed to let Mercosur export 70,000 tons of beef at reduced duties, which is less than the 100,000 tons offer the EU made in 2004.
Following a meeting with EU Trade Commissioner Celia Malmstrom at the talks, IFA President Joe Healy said the Commissioner must be reined in and not allowed to sacrifice beef to secure an overall deal. He said farmers fear that the Trade Commissioner is willing to give more concessions than are necessary to Mercosur.