Brazil creates National Mining Agency to promote and regulate the industry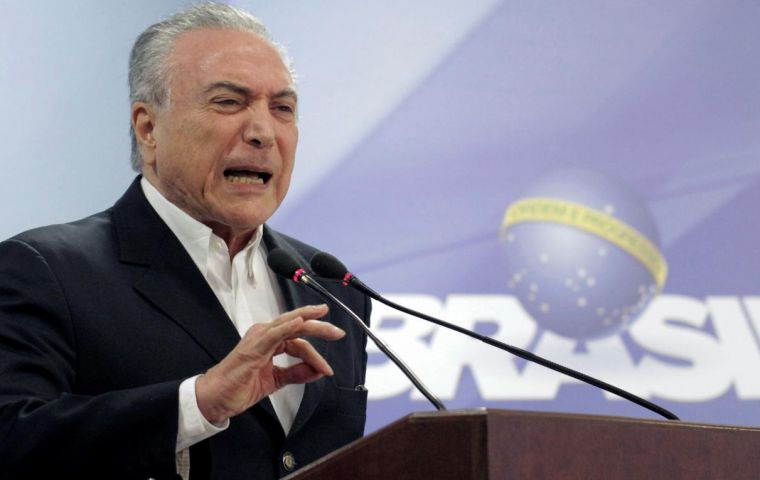 Brazil's President Michel Temer has approved a law to create a National Mining Agency (ANM), according to a statement published in Wednesday's edition of the country's official gazette.
The ANM, which is linked to the Ministry of Mines and Energy, will be tasked with "promoting the management of the mineral resources of the Federal Government, as well as the regulation and inspection of activities for the use of mineral resources in the country," according to the statement.
The new agency will be directed by a board composed of a general director and four directors who will be appointed by the president.
The executives will be appointed on the same day the decree that approves the regulation and the structure of ANM comes into force.
In July, President Temer signed an executive order replacing the National Department of Mineral Production (DNPM) with ANM. In November, the Senate approved this provisional measure.