Liberal leader pledges Lords should check an abuse of power by government with Brexit
Thursday, January 4th 2018 - 10:03 UTC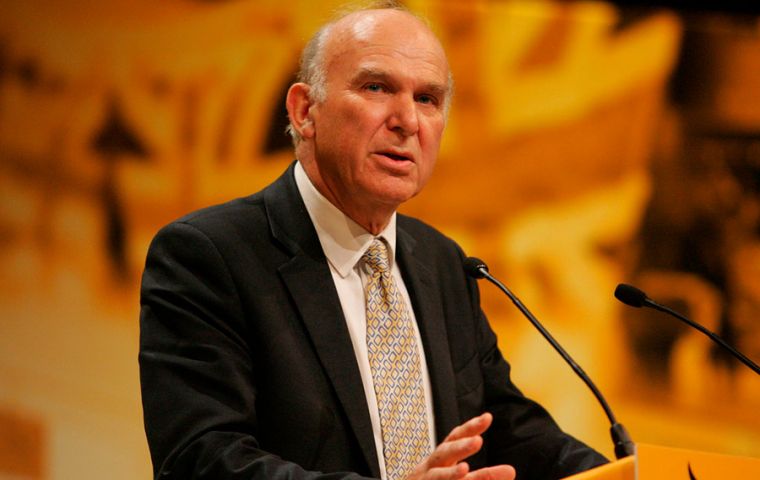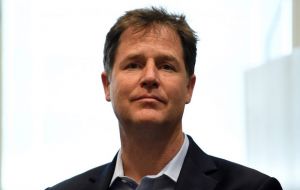 Liberal Democrat leader Sir Vince Cable has defended plans to use his party's strength in the House of Lords to fight Brexit, even though he views the unelected chamber as a "bad system" that he did not want to be a member of. Sir Vince said the Lords had limited political impact, but the upper house should be used to check an "abuse of powers" by the Government.
The Lib Dem leader said the party's 100-strong Lords bloc would work with Labour and pro-EU Tory peers, like former deputy prime minister Lord Heseltine, when the parliamentary battle over Brexit switches to the upper chamber.
Asked if he was happy to use the Lords to possibly derail Brexit after saying he did not want a peerage to sit in an unelected chamber, Sir Vince told LBC: "Yes, no, I'd like to have the whole system reformed. It's a bad system, but as long as it's there, we've got to… make it work.
"I'm not happy to use it, but I will." Sir Vince said it was right that former deputy prime minister Sir Nick Clegg was awarded a knighthood in the New Year Honors list.
"What Nick Clegg, of course, did do, and the same as me actually, he took the view that he didn't want a peerage, he didn't want to be appointed to become a lord in an unelected upper chamber, but he will be honored by Her Majesty the Queen, as I have been, and I think that's very appropriate."
The Lib Dem leader said he sent Sir Nick a note when he heard of his knighthood, saying: "Welcome to the club."
Sir Vince said Parliament should be aiming to stop Brexit, but it was still possible Prime Minister Theresa May could "produce a miracle" in withdrawal talks. He added "If Brexit is the way it's now looking, I think we should be aiming to stop it, but I have an open mind".
"We would stay within the European Union. We haven't left it yet, but it's possible that Theresa May could produce a miracle and we could have some really good outcome and people would be positive about it, but I'm skeptical we'll get there."
Sir Vince has called for a new referendum on EU withdrawal to be held next December.