Crackdown on phantom employees, "gnocchi", in the Argentine Congress
Friday, January 5th 2018 - 10:44 UTC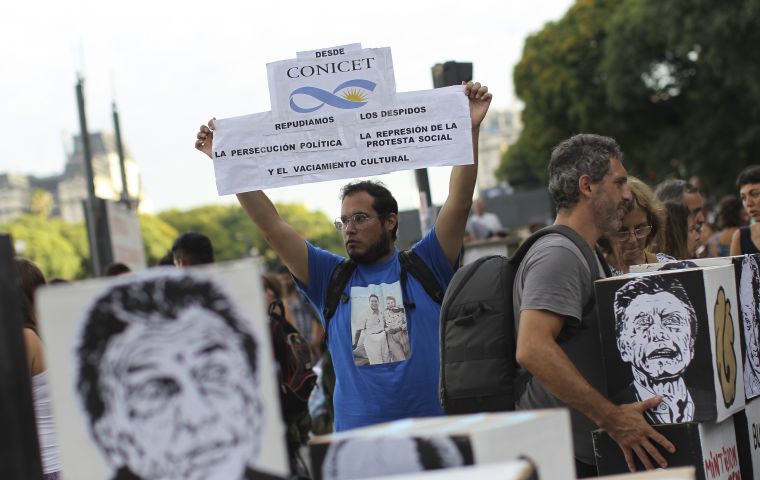 Nearly 200 phantom workers at Argentina's parliament have been caught in a crackdown on employees who only show up sporadically for their jobs, it has been reported. According to La Nacion, the Argentine Congress implemented a new attendance control system for employees two months ago, and it has already caught 190 who had not shown up for long periods without a good explanation.
Authorities have begun proceedings to remove 160 of them from their positions, while 30 others decided to resign when confronted with evidence of their absenteeism, La Nación said.
Known as "gnocchi" or "noqui" in Argentina - after the popular dumpling dish that is traditionally served on the 29th of each month - it is a nickname given to state employees who do not perform real work, and only go to their official workplace once a month to claim their salary check.
With the new system in place, La Nación notes that "the corridors of the legislature are flooded with employees, the nearby cafes are crowded and old faces that were not seen in the area for a long time can be seen".
The new biometric system requires employees to sign in with their fingerprint every day if they want to draw a salary. Of the 160 staff under investigation from the payroll of 16,500 persons, 83 had missed at least 10 days in a row at work without being able to justify themselves.
When he arrived in office in December 2015, President Mauricio Macri proclaimed a so-called "war on gnocchi", and his government says that thousands of phantom workers have been removed from public payrolls.
He has often accused his predecessor, Cristina Fernández de Kirchner, who governed from 2007 to 2015, of allowing state payrolls to become bloated with political supporters.
Labour unions have questioned President Macri's characterization of widespread absenteeism among state workers and have accused him of using it as an excuse to undertake large scale personnel cuts at state agencies.
The mass firing of 20,000 civil servants in January 2016 brought protesters onto the streets of Buenos Aires, where marchers converged on the square outside the presidential palace to hold a gnocchi cook-out, offering the snack to passers-by.
However, the current crackdown against absentee parliamentary workers has the full backing of all sides of the Argentine legislature, as well as the Association of Legislative Staff (APL) trade union.