Falklands congratulate Gibraltar political leader on his knighthood
Friday, January 5th 2018 - 08:08 UTC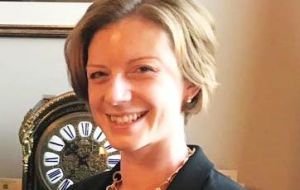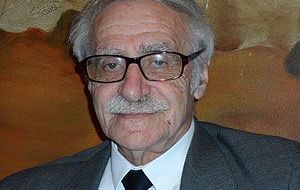 The Falkland Islands Government, FIG, has congratulated Gibraltar minister Joe Bossano on being awarded a knighthood in the Queen's New Year's Honours List for 2018. In a statement in which it described Sir Joe as a "long-standing friend of the Falkland Islands", FIG said he has spoken vociferously in support of Falkland Islander's right to self-determination at various international forums.
Sir Joe has visited the Falkland Islands twice, lastly in 2012 at the invitation of the Falkland Islands government, as part of a series of events to mark the 30th anniversary of the 1982 conflict.
Chair of the Legislative Assembly, MLA Teslyn Barkman, said: "We were delighted to learn of Sir Joe receiving this well-deserved honour and offer him our warmest congratulations."
"His lifelong commitment to self-determination has particularly resonated with us here in the Falklands."
"His support has been truly appreciated and is an example of the friendship between the Falklands and Gibraltar which we greatly value."
Gibraltar pressure groups the Equality Rights Group and the Gibraltar Women's Association have also extended their congratulations to Sir Joe on being awarded a knighthood.
"We are delighted at the news that Joe Bossano has been honoured with a knighthood for his services to Gibraltar," Equality Rights Group Chairman, Felix Alvarez said. The Group added that it was "happy to have played a part" having publicly called for this "long-deserved" honour to be awarded.
"It was following this that I wrote to the Governor of Gibraltar making the all-too-obvious case for Her Majesty to consider what was a widely-supported Community hope, whether you agree or not with aspects of his politics," Mr Alvarez added.
"As Gibraltarians, we must stand together, cherish and honour our people for the many gifts they bring to us all."
Mr Alvarez has conveyed congratulations on the announcement to Sir Joe through the Office of the Chief Minister. Meanwhile, the GWA in welcoming the news said: "Sir Joe is a prime example of a great man who has selflessly offered so much to Gibraltar as a whole over so many years." (Penguin News)