Maduro announced the bonus of Reyes Magos of almost a minimum wage
Friday, January 5th 2018 - 10:57 UTC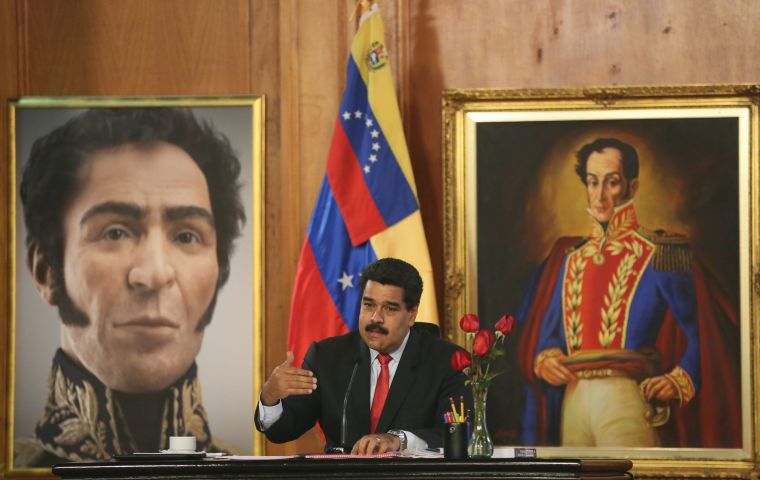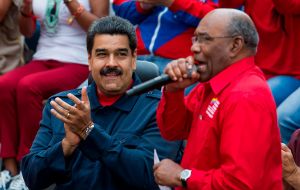 Four days before the beginning of an election year in Venezuela, President Nicolás Maduro announced on national television that he will grant a bonus of 500,000 bolivares, the equivalent of US$ 3.9, to those who possess the Carnet de la Patria, an identity document created by the government that serves to regulate the purchase of food and tools with which users can access pensions or bonuses of this style in exchange for their loyalty to the government party.
This January 6, day of the wise men, 8 million Venezuelans will receive this 'benefit' in the country with the highest inflation in the world, less than a week after Maduro announced a new salary increase that was set at 797,510 bolivars (US$ 6.2) between food and money bonuses.
Through Twitter, the account of the United Socialist Party of Venezuela, released a video explaining the steps to collect the bonus of kings, whose users must download the VeQR application and scan their Carnet de la Patria's QR code.
The bond was announced by Maduro after reporting changes in the executive cabinet, designating Aristóbulo Istúriz as minister for the Communes and the return of Iris Varela to the ministry of prison services; summoning a Council of Ministers for this Friday.