Europe and Mercosur scheduled to resume trade negotiations this month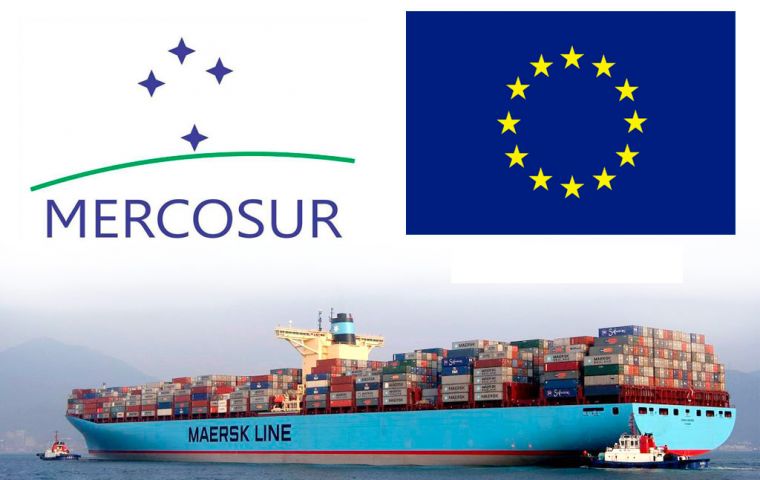 The European Commission and Mercosur are planning to resume negotiations to reach a new Association Agreement during this month. The Commissioner of the European Trade Commission, Cecilia Malmström, stated that, after the last negotiating round, which took place in early December, and after the attempt to reach an agreement in the framework of the last round of the World Trade Organization (WTO), held from 11 to 14 December, the agreement was very close and would be reached in a matter of weeks.
EC fruit and vegetable exports to the Mercosur countries in 2016 amounted to 241.3 million Euro, according to data from the European Statistical Office of the EU, Eurostat. Brazil was the first destination of EC exports to Mercosur with 226 million euro, while exports to Argentina only amounted to 9.9 million euro, to Uruguay 5.4 million euro, and to Paraguay 38,000 euro.
EU fruit and vegetable imports from Brazil in 2016 amounted to 628.1 million euro, while imports from Argentina amounted to 513 million euro, from Uruguay to 43 million euro, and there were no imports from Paraguay.
Spanish exports of fresh fruits and vegetables to Brazil from January to October 2017 stood at 78,967 tons, i.e. 1% less than in the same period of 2016 and amounted to 79.6 million euro (-13 %). Meanwhile, Spanish exports to Argentina amounted to 3,975 tons (+15%) and 2.8 million euro (+22%). The country exported 885 tons (-46%) worth 811,117 euro (-39%) to Uruguay and made no exports to Paraguay.
Spanish imports from Brazil, up to October 2017, amounted to 72,484 tons, i.e. 8% more than in the same period of 2016, and totaled 81 million euro (+16%). In the same period, imports from Argentina stood at 69,983 tons (-30%) and 67.1 million euro (-50%), from Uruguay 12,657 tons (+1%) and 9.6 million euro (+1%) and there were no imports from Paraguay, according to data from the Department of Customs and Special Taxes processed by FEPEX.