Three vessels and Russia's ROV continue search for ARA San Juan, missing since two months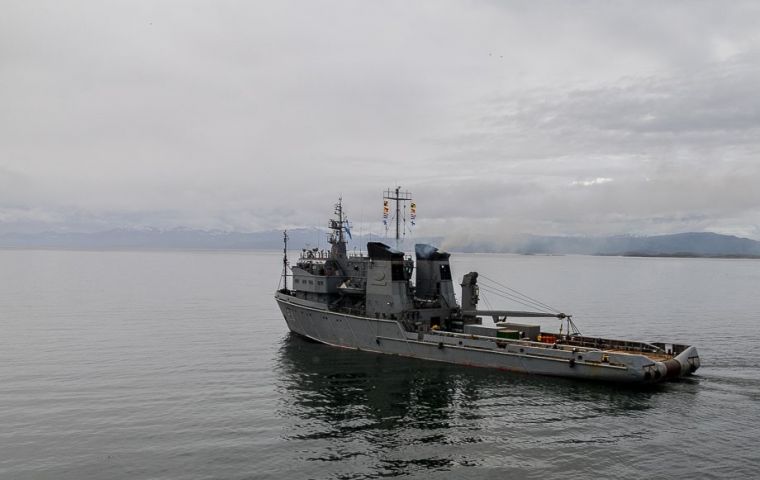 Argentine navy ARA Islas Malvinas, a vessel normally assigned to patrolling duties in the southern seas and supplying Argentine scientific bases and stations in Antarctica has joined the search for the submarine ARA San Juan with a crew of 44, which has gone missing for two months, since November 15, in the South Atlantic.
The daily report from the Argentine navy said she will be operating next to two other vessels surveying the region for possible remains.
"ARA Islas Malvinas has left the naval base of Ushuaia (Tierra del Fuego), to join the search and is carrying on board the Russian ROV (remotely operated vessel) Panther Plus", said the report.
The two vessels operating in the South Atlantic are the Russian scientific vessel Yantar and the Argentine navy corvette ARA Spiro.
Yantar according to the report, investigated several contacts which were discarded since they did not coincide with those of the submarine, while the ARA Islas Malvinas called at Ushuaia for logistics and preparations for the current survey.
Relatives and friends of the 44 crew members have complained that only two vessels were involved actively in the search, and requested more naval support. Likewise they asked for a meeting with Argentine president Mauricio Macri and defense minister Oscar Aguad.
Meantime from the US, an acoustics analyst, Bruce Rule, for the US Naval Intelligence Office revealed that the ARA San Juan, suffered an implosion which completely destroyed the submersible in a time fraction of 40 milliseconds.