It's World Penguin Day!
Wednesday, January 17th 2018 - 16:52 UTC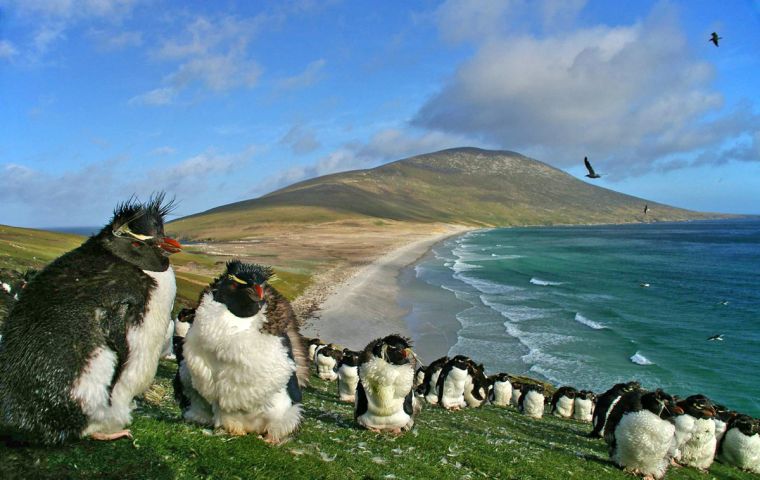 In case you didn't know, this Saturday, 20th January, is World Penguin Day! What better way to celebrate it than start planning your own Falkland Islands adventure. Penguins...well we've got plenty, but that's not all the Falklands is about. It's a bird watcher's paradise. It is fabulous for walking, exploring, photography, fishing, and immersing yourself in island life. And perhaps as much as anything else, it's the perfect escape from the hustle and bustle of, well, the rest of the world!
To get you started, we've put together 10 ideas for your trip... this is just the start. There's so much to do and see - no wonder over half of our visitors come back for more!
The Falklands has a fascinating history and there is plenty to discover, stories to hear, and things to see. Some of the best battlefield guides in the world can be found in the Falklands and it's well worth spending a day with one.
One of the reasons visitors keep coming back to the Falklands is the sense of discovery. Wide open spaces, no noise, no traffic, just you and nature. It is really possible to feel so much at one with planet earth? Believe it or not...it is!
Obviously we don't want you to go anywhere else! But perhaps you are an avid traveller and you're planning lots of trips. Eternal Arrival have some great ideas for 2018...and of course the Falklands is one of them!